Pubwatch pilot
Rob Rouse stars in Pubwatch sitcom pilot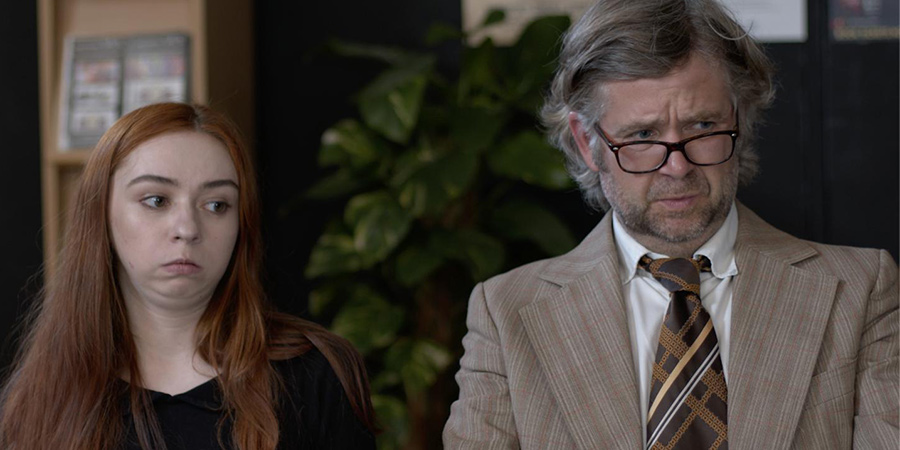 Rob Rouse is starring in a sitcom about a committee combatting yobbish behaviour in pubs, British Comedy Guide can exclusively reveal.
The stand-up, who plays Bottom in the Shakespearean sitcom Upstart Crow on BBC Two, has shot a taster of Pubwatch with fellow comics Mick Ferry, Stephen Bailey, Hannah Platt and Pete Selwood, who also wrote the script.
The pilot's director is stand-up Joe Bor, whose screen credits include last year's Robert White documentary, The Autistic Comedian.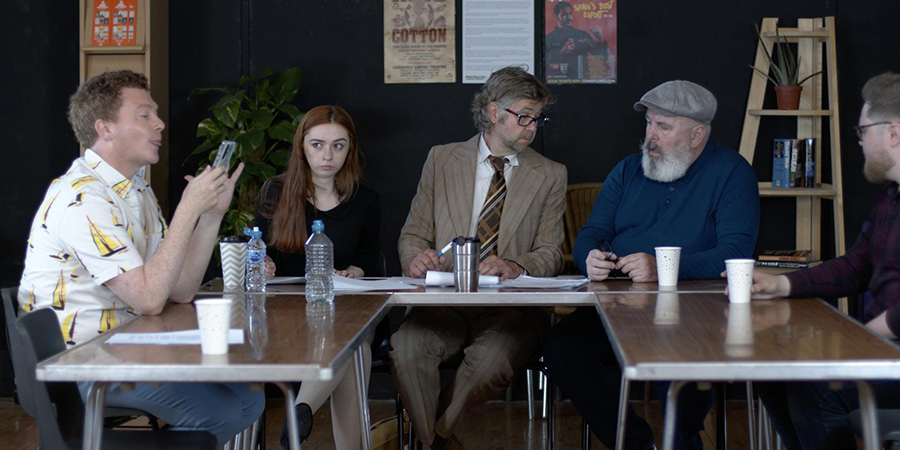 Plot details for Pubwatch are currently under wraps.
Pubwatch schemes originated in the 1990s as way for licensees to band together and work with police in monitoring and preventing crime and anti-social behaviour in premises selling alcohol, with the power to bar unruly punters from multiple boozers with a single exclusion order.
The pilot is the first project from Rum Tab Media, a television production company set up by Adam Rushton - owner of the Lancashire-based A Rush Of Laughter agency, who represent Selwood and Bor - with Dean Blonde from the Get Comedy agency and producer Warren Prentice, whose credits include multiple series of Never Mind The Buzzcocks.
Blonde produces Pubwatch, with Prentice executive producing. Rum Tab are aiming the 15-minute teaser at Channel 4's Blaps scheme of short pilots, which have previously led to series for Chewing Gum, Stath Lets Flats, GameFace, Home, Dead Pixels and We Are Lady Parts.
The broadcaster put out a call for fresh Blap ideas in May with a special emphasis on those representing people with disabilities.
Selwood, a former cocktail bar manager who has syndactyly, meaning the digits on one of his hands are fused, appears in the forthcoming second series of The Emily Atack Show on ITV2 and shot the recent Disabled in Da Club sketch with Jack Carroll for the BBC's online Laugh Lessons series. The pair also host the Impaired podcast with able-bodied comic Chris Copestake.
Rushton conceives Rum Tab as a north of England-based alternative to the big, London-based comedian agencies with production arms, such as Avalon and Off The Kerb/Open Mike. "Hopefully, talent in the North will be able to see that they don't have to immediately move to London to get a big break, they can stay here" he told British Comedy Guide.
"Channel 4 say they're looking for more disabled writers and performers and Pete came to with this brilliant script, so we thought let's send it to them and see what happens" he added.
"Rob's the main character in it and he was absolutely incredible. It's currently in the edit but I think it's great. Hopefully someone will like it enough to take it."
---
For updates, click the button below.
Share this page