High & Dry
E4 orders plane crash survivors sitcom High & Dry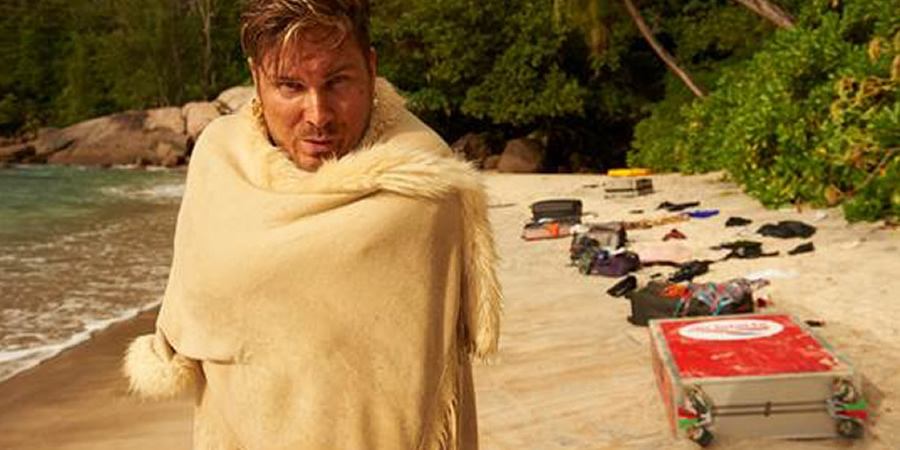 E4 has ordered High & Dry, a sitcom series about a group of plane crash survivors trying to live on a tropical island.
The comedy series has been created by Marc Wootton and the commission follows on from the short online pilot made from Channel 4's Comedy Blaps strand in 2015.
High & Dry centres around survivors of a plane crash who have washed up on a remote island in the Pacific. Led by overbearing, sociopath air steward Brett Sullivan, also self-proclaimed "King of the Island", the survivors assemble together in the belief they are each other's best chance of survival, or so they think...
The network explains the show's plot as follows: "An air steward crash lands into a tropical paradise and puts himself in charge of the palm-fringed island. But remaining survivors won't be grateful for their lives for too long as they will soon learn they are stranded with the world's worst human being, Brett Sullivan, and not even the blue tropical waters are enough to make him bearable."
Six half hour episodes are being made by Baby Cow, the production company behind shows such as Gavin & Stacey and The Mighty Boosh. The shoot, overseen by Alan Partridge director Dave Lambert, will take place entirely on location in the Seychelles.
Wootton, who has previously appeared in shows such as La La Land and the Nativity! films, and plays the psychic medium Shirley Ghostman in various formats, will take on the central role of Brett. People Just Do Nothing star Asim Chaudhry will be the 'spaced-out' Arnab, and Toast Of London's Harry Peacock plays cautious family man Douglas. Other survivors washed up on the island include plain speaking Harriet, played by Vicki Pepperdine (Getting On) and dutiful Susan, played by Grace Rex (Tracers).
Marc Wootton says: "Having helped me develop the project from its infancy, I am honoured to be working with the fantastic team at Channel 4 again. Baby Cow are peerless when it comes to scripted comedy and I can't think of a finer producing partnership. We are fortunate enough to have attracted the finest of comedy casts who make me laugh daily. The only shame in all this, is that we are being forced to film the entire show in the Seychelles. The commute is nightmarish."
Jack Bayles, the show's Commissioning Editor, adds: "In High & Dry, Marc has conceived a brilliantly ambitious, yet utterly ridiculous new sitcom. Alongside Brett - truly the air steward from hell - is a fantastic assortment of characters played by a wonderful ensemble cast. It's totally, totally nuts and we love it."
High & Dry will be shown on E4 at a later date.
Below is the 15 minute Comedy Blaps pilot:
---
For updates, click the button below.
Share this page