Radio 2 Comedy Showcase 2018
Radio 2 announces Comedy Showcase 2018 line-up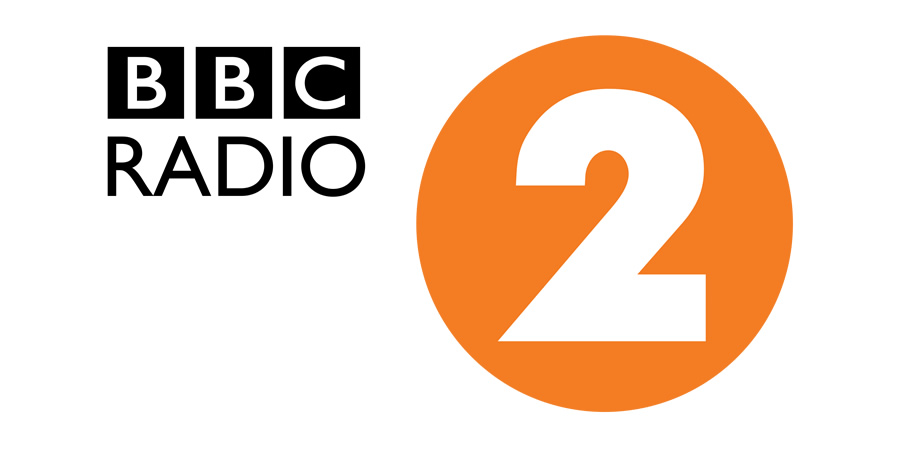 Radio 2 has announced its 2018 Comedy Showcase pilot line-up. The 12 shows feature stars including Johnny Vegas, Joe Thomas, Rosie Cavaliero, Tim Key, Pippa Evans, Julian Clary and Josh Widdicombe.
Radio 2's Comedy Showcase strand has run on and off for a number of years now. Series to previous come out of the station's pilot seasons include Two Episodes Of Mash, The Tim Vine Chat Show, Ankle Tag and Barbara Nice.
Lewis Carnie, Head of Radio 2, says: "Comedy is an incredibly important part of Radio 2 and it's fantastic to have the opportunity to bring new Comedy talent and ideas to Britain's most popular radio network."
The new shows will be broadcast nightly, across a fortnight, from the 23rd April 2018.
British Comedy Guide has announced some of the formats previously, but today all 12 shows are revealed in full. They are:
Jeremy Vine: Agony Uncle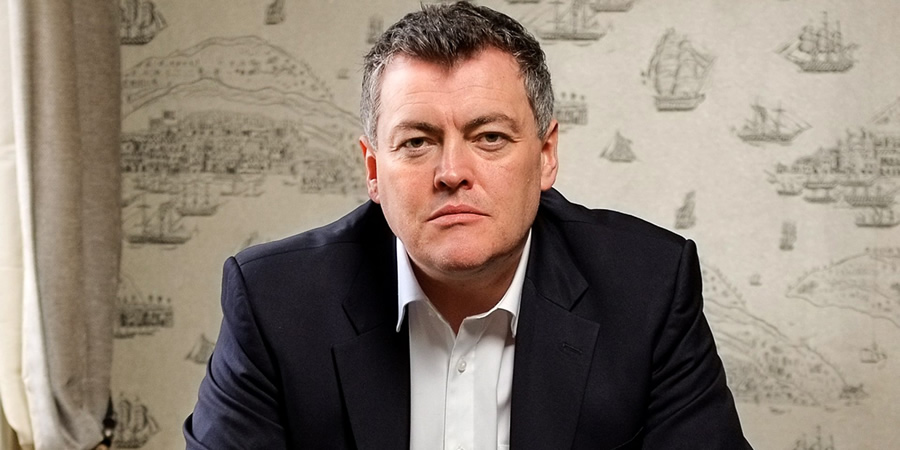 A part-scripted, part-improvised spoof phone-in hosted by 'Jeremy Vine' (played by impressionist Lewis Macleod, pictured), where "most of the celebrities in distress are played by impersonators, but a couple of whom may yet be real."
The station explains: "Jeremy Vine is the UK's lunchtime radio legend. But when he's not interviewing politicians and personalities, unearthing local stories of national importance, or talking to someone from an owl sanctuary in Stevenage, he has another vital role to perform. Whenever he pauses to play a record, he knows he has three minutes to offer off-air advice to the world's great and good - all of whom have asked him for help in their moment of need. God knows Donald Trump has problems. Which is why they turn, in private, to Jeremy.
The celebrities are voiced by mimics Jess Robinson and Terry Mynott. Written by Jon Holmes and Cornelius Mendez.
Le Maire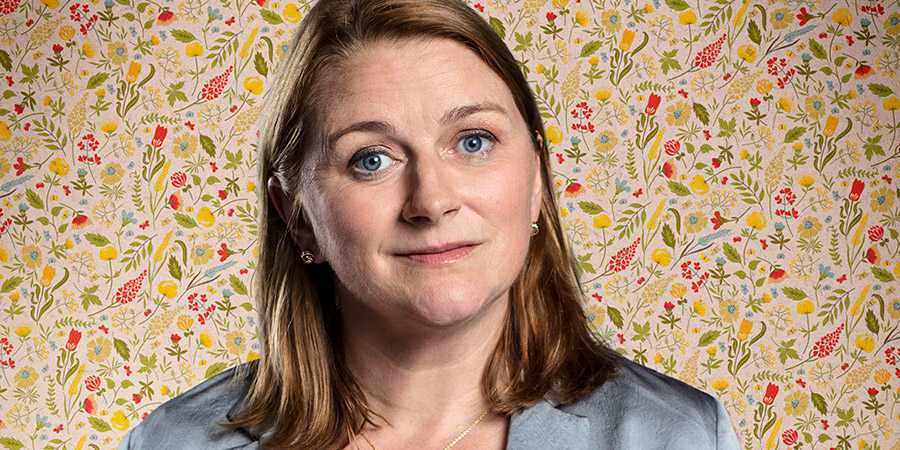 Sitcom following Harriet (Rosie Cavaliero), a potential candidate for the role of Mayor of Rachelais; the small French village that she and her husband Roy (Tim Key) have settled in. Their perfect little French life, away from the issues occurring in the UK, seems full of peace and 'tranquillité'. However, on the eve of the vote, her irresponsible and unpredictable brother Ed comes crashing into their continental lives (as well as the local vineyard), putting all of her plans into question.
]Le Maire is written by Jonny Sweet, who also plays Ed.
Dog Days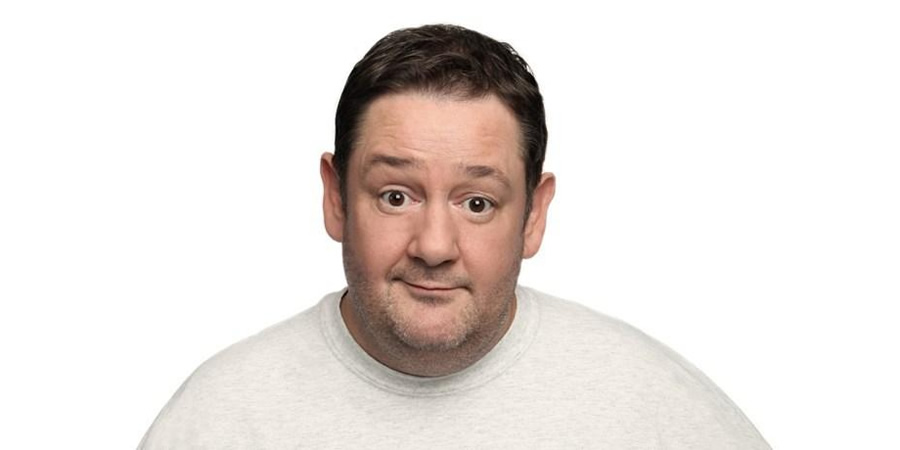 Sitcom by Car Share writer Paul Coleman about the lives of a group of dog walkers whose lives are controlled and led by their four-legged friends.
Jean (played by Gwyneth Powell) is retired and tolerates her daily interaction with Alan (John Henshaw), who's struggling with retirement. Tatts (Joel Fry) hands out orders at his military fitness class, Gary (Johnny Vegas) feels life keeps dealing him a bad hand and Lisa (Tanya Franks) will do anything to make a quick buck.
One Night Only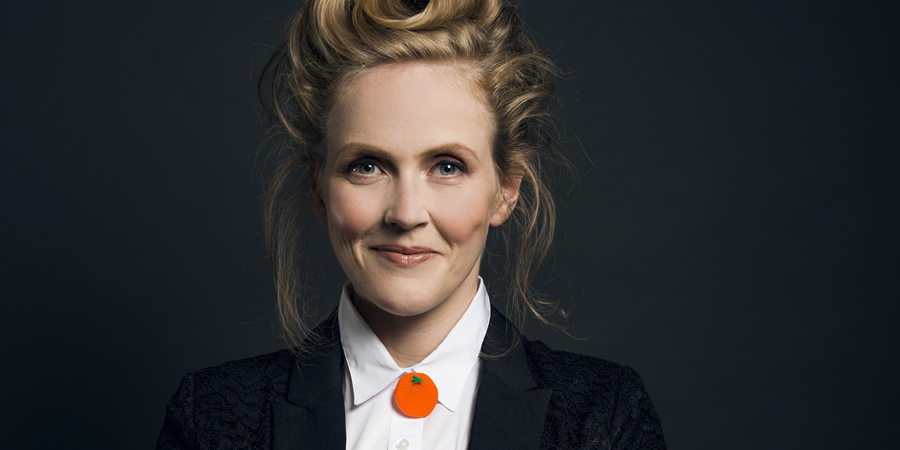 An "all-singing extravaganza" based around famous Musicals, in which celebrities and comedians compete to be the star of a spectacular finale. Mentored by Pippa Evans, with much loved numbers from hit musicals alongside some fabulous new compositions from Richie Webb (Horrible Histories, 15 Minute Musical).
Proposal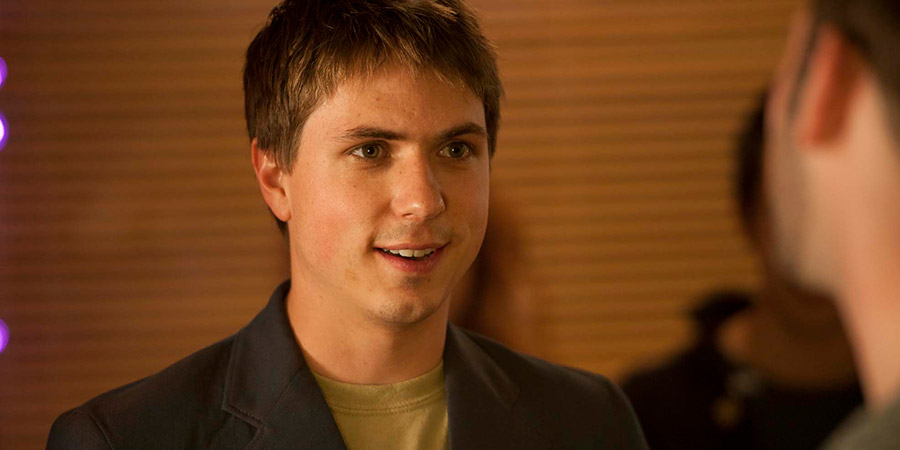 Sitcom starring Joe Thomas (The Inbetweeners) and Pearl Mackie (Doctor Who) as a couple preparing to get married.
Proposal follows as Jamie builds up the nerve to pop the question - and the series of disasters that follow as he attempts to negotiate the unwritten rules of marriage proposals. First he has to ask permission - but not just from Lucy's dad, Mike (Nigel Lindsay). As Jamie's enthusiastic but deeply unhelpful friends Chris and Tom are quick to point out, he needs to check in with her mum too. After all, it is 2018.
For her part, ambitious career woman Lucy is not sure about the institution of marriage. And as his behaviour gets increasingly suspicious, she's becoming less sure about Jamie.
The BBC says: "Proposal is a comedy about how a heartfelt longing to 'do the right thing' for the one you love can go seriously wrong."
The show has been written by comedy duo The Pin, Ben Ashenden and Alex Owen. They also play friends Chris and Tom in the show. Proposal will also feature Adjoa Andoh, Brett Goldstein, Alice Orr-Ewing, Colin Salmon and Sophie Wu.
What If...?
Panel show pilot hosted by Sara Cox. Three celebrities ponder definitive moments in pop culture history. What if events as we know them had taken a different turn? What if famous individuals had made completely different choices? What if we had journeyed down paths not taken?
The guests in the pilot episode are comedian Grainne Maguire, Science writer and broadcaster Dr Adam Rutherford and celebrity Rylan Clarke-Neal.
Censored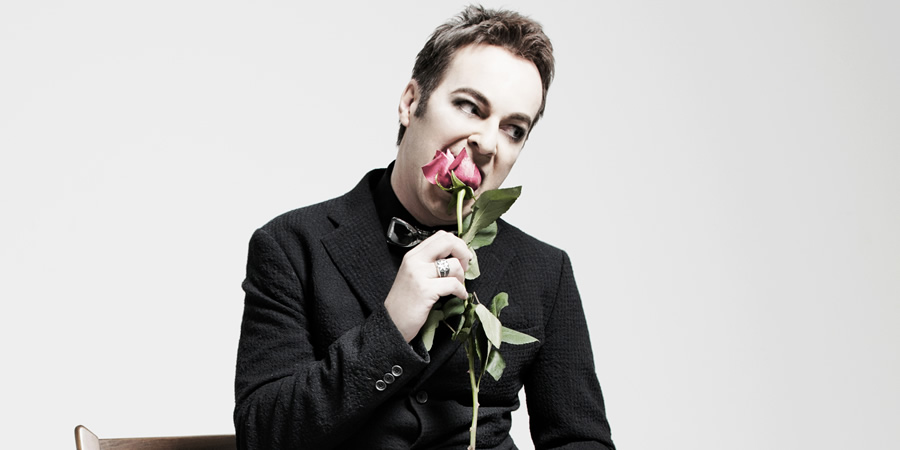 Julian Clary hosts a panel show in which guests must work out what has been 'beeped' out of audio clips.
The BBC explains: "Clary hosts the game that takes the sense out of censorship, bleeping everything from celebrity soundbites to TV clips and interviews with members of the public. It's down to his panel of guests - Dane Baptiste, Rachel Parris and Arlene Phillips - to work out what the bleep is going on."
Josh Widdicombe Will Make Your Life Better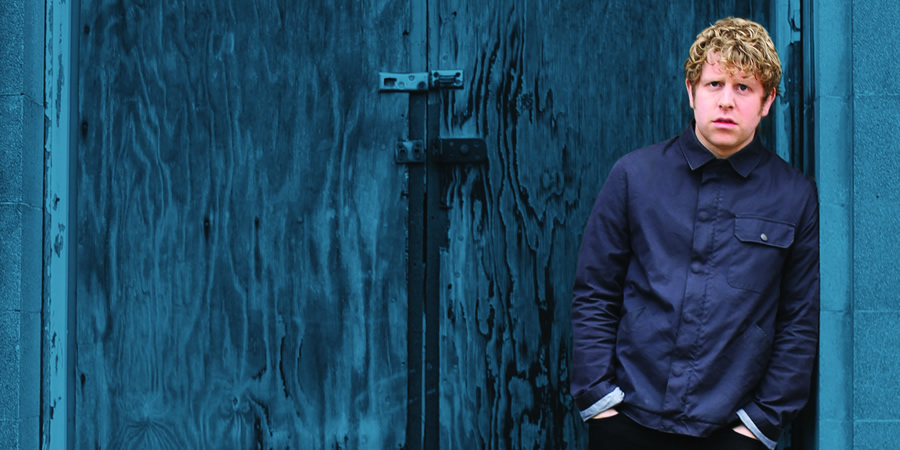 Panel show testing 'life hacks', hosted by Josh Widdicombe.
The BBC explains: "Britain's best comedians and celebrities examine frustrations with their own inadequate lives to come up with life hacks, innovations, inventions and all manner of hair brained ideas all with the purpose of helping you. Every hack will be rigorously tested, demonstrated and ruthlessly critiqued as Josh works out whether his guests' ideas represent true eureka moments that will change the world for the better, or are laughably poor suggestions with a good idea lurking within, or simply utter guff."
Panellists will include Harry Hill and Fay Ripley.
The Taylors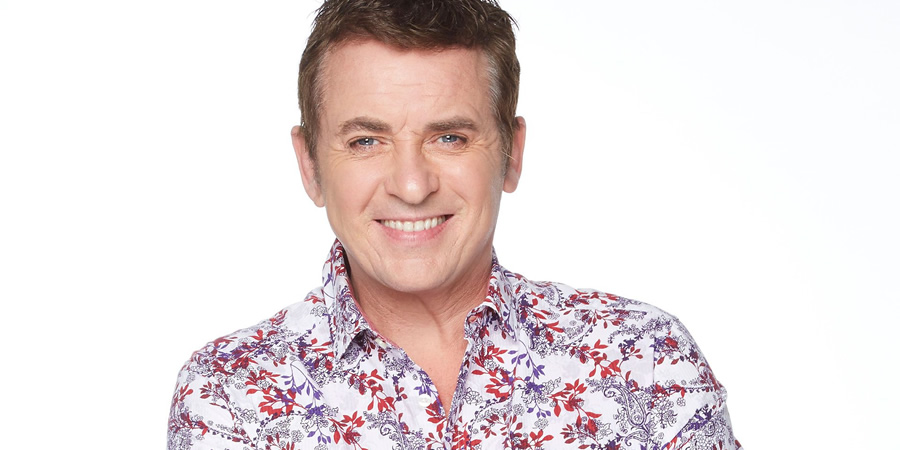 Sitcom by Two Doors Down writer Simon Carlyle. A fun-loving nouveau riche couple and their noisy family have moved to a middle class neighbourhood in Slough.
Shane Richie and Hannah Waddingham star, with the cast list also featuring Jack Bence, Nicholas Burns, Ella Kenion and Kirsty J Curtis.
The World According To Harry Priest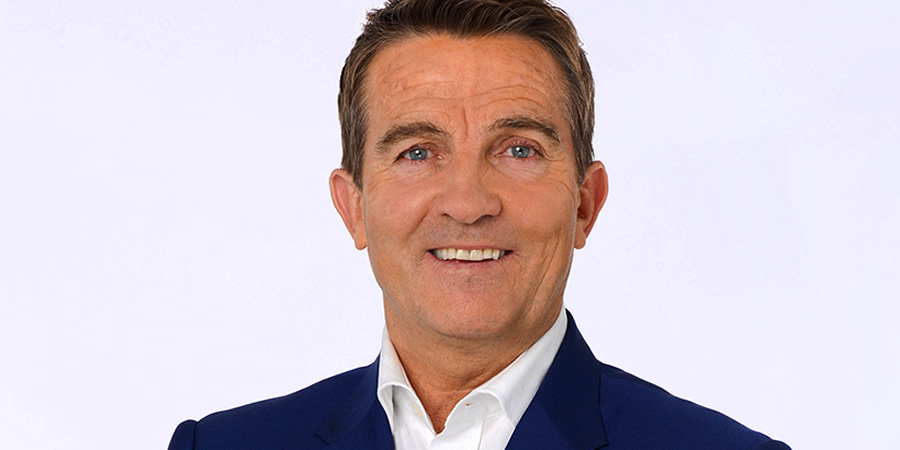 Explaining the plot of this sitcom by Neil Webster, the BBC says: "There's nothing Harry Priest likes better than rules. Rules help keep life bearable, especially if life has dealt you a bad hand, like it has to Harry. After losing his job and his wife, Harry Priest has managed to get himself signed off as long-term sick. He's not a scrounger, mind - he just believes he spent his life contributing to the state so he's due some compensation, and anyway he's not about to retrain as a DIY store 'helper'. Luckily Harry has enough to keep him occupied: living with him are his mother-in-law Genie (permanently drunk whilst claiming to be six years sober), eldest daughter Nicola and her fiancée Gaz (trying for a baby) and youngest daughter Julia and her new boyfriend Jamie, just returned from university. They can all stay there as long as they abide by Harry's 'rules' - tricky as Harry keeps making up new ones."
The World According To Harry Priest stars Bradley Walsh, with Sherrie Hewson, Kerry Howard, Rebecca Humphries and Tom Stourton.
Celebrity Lipservice
A gang of Britain's most talented up-and-coming Impressionists use their catalogue of voices to "explore the wonderful world of fame and celebrity."
The BBC explains: "Through a series of prank calls and hilarious set ups they'll find out just how far people will go to satisfy a star. For example, would Pizza Express in Watford clear its premises so a certain Scientologist can dine with his cats? Will Exeter City Council agree to turn off all their street lights so Katie Hopkins can finally sleep at night?"
The stars of the show have yet to be announced.
Am I Weird?
Explaining the premise of this pilot, the BBC says: "We are often a bit weird, but just how weird are we? From eating cold baked beans to showering after each toilet visit, what's odd and what's normal? Our hosts and audience will be the judge and jury of 'weird' and rule on the oddest celebrity guest."
The stars of this show have yet to be revealed.
---
Radio 2's Comedy Showcase will start on Monday 23rd April 2018.
Share this page