See Also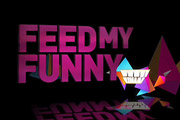 Series of BBC Three comedy pilots, first made available via the iPlayer, before getting a TV broadcast later on BBC Three.
Pilot in which Asim Chaudhry plays three characters trying to make a new life in the UK.
A big screen adventure for the characters from People Just Do Nothing.
MC Grindah investigates dangerous fraudsters and scammers.
Sitcom spin-off from Lenny Henry's sketch show, featuring pirate radio DJ Delbert Wilkins trying to find fame.
Sitcom following a star DJ whose fall from grace causes him to move into his mum's council flat.
A spoof chat show hosted by straight talking broadcaster Alan Partridge.
Radio Wales sitcom about a small radio station run out of the local social clubs, starring Chris Corcoran and Elis James.
Sitcom by Meera Syal about East London's premier Asian community radio station.
Documentary about TV comedy People Just Do Nothing and its rise from internet beginnings to feature film.