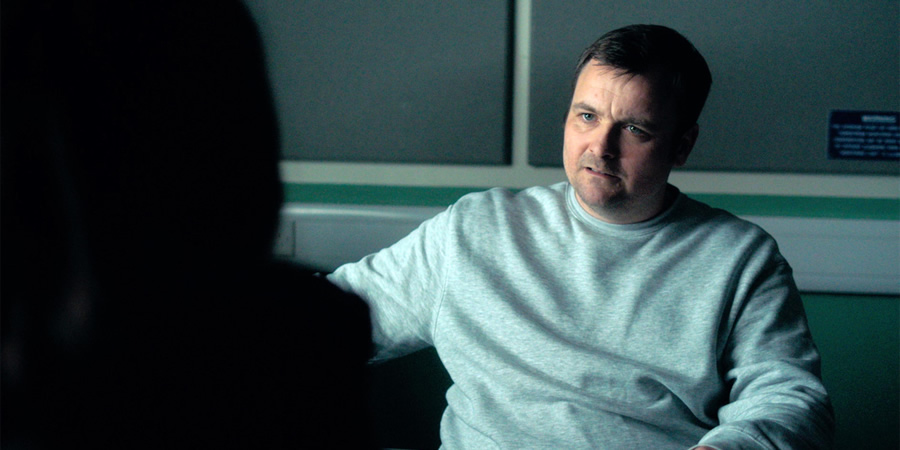 Series 3, Episode 6
Beckett's death leads the team with no option but to go after the Mayor herself and they put a spectacular plan in motion to bring her down once and for all. But the team's ingenious strategy is threatened when one of their own is kidnapped.
Broadcast details
This episode is currently available on All 4
Date

Thursday 18th October 2018

Time

9pm

Channel

Length

60 minutes
Repeats
View more broadcast data
Help celebrate and promote British comedy by donating to fund more content and functionality. BCG Supporters get extra features in return, including this episode's further repeats data.
Find out more
Already a donor?
Sign in
Cast & crew
Press
Series three of the Manchester cop drama concludes with an episode that variously features an outrageously tasteless - and funny - medical emergency played out in a toilet ("Can we cover that up before we zap him?"), one of the team properly in danger and, at the finish, a real emotional kick. This is still quite the best police procedural around thanks to Paul Abbott's writing, and its fine ensemble cast, headed by the fabulous Joanna Scanlan as DI Viv Deering, a study in street-smart cynicism tempered by rough charm.
Jonathan Wright, The Guardian, 18th October 2018
Far too many films and TV shows exploit rape as a dramatic device. Anarchic police procedural No Offence (Channel 4) concluded with not one but two such sexual violence storylines in a confused and misfiring finale.
Michael Hogan, The Telegraph, 18th October 2018
Nobody imploded, nobody got shredded by a helicopter blade and the deftness of touch this time round offers a new twist in a show that is willing to evolve and astound.
Matt, The Custard TV, 18th October 2018