John Cleese stars in Edith
John Cleese and Alison Steadman to star in new BBC sitcom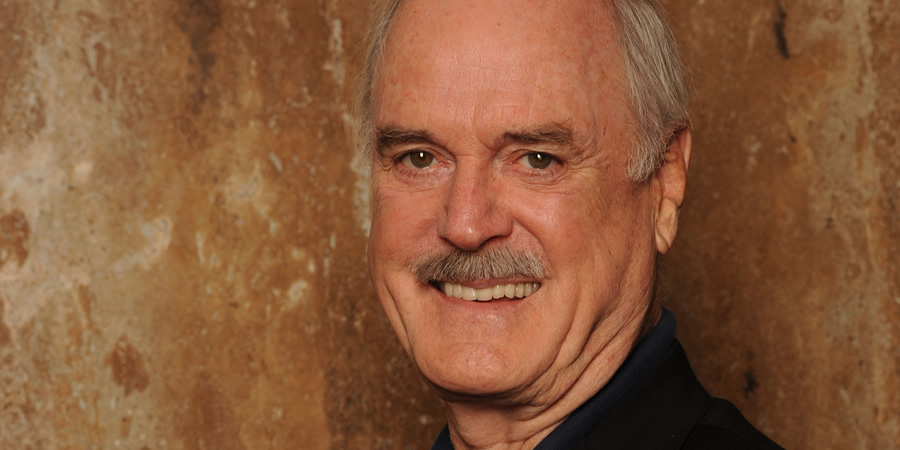 Fawlty Towers star John Cleese is to return to sitcom acting.
The BBC has announced today that he will star alongside Alison Steadman in a new BBC One comedy series.
Edith, by Oscar-nominated writer Charles McKeown, focuses on a widow and her boyfriend.
Talking about the plot, the BBC explain: "For Edith (Steadman), life is pretty good. She's been a widow for some years now, but her children live locally and drop by regularly, and she enjoys daily visits from Phil (Cleese), an old boyfriend who now lives across the road.
"Phil dreams of marrying Edith, and the pair of them upping sticks and moving abroad to the sunshine. But after months of turning him down, on the happy day Edith finally says 'yes', there's a knock on the door - and there on the step, with a large suitcase, is her 50 year-old son Roger (Jason Watkins). He announces that he's left his wife, his kids and his good job at the bank, and come home in an attempt to find his lost happiness again. And in a blink, to Edith's dismay and Phil's fury, all dreams are on hold."
The cast also includes Jessica Hynes as Roger's abandoned wife Wendy, Anne Reid as the interfering housekeeper Mrs Gale, Rosie Cavaliero as Roger's money-driven sister Sandra, James Cosmo as Edith's troublesome ex-boyfriend Bob, and Ever Decreasing Circles star Peter Egan as the confrontational local resident Mr Dugdale.
Alison Steadman says: "I'm thrilled to be in Edith and working with such an amazing cast."
John Cleese comments: "These are the most enjoyable scripts I've been sent in the last 100 years. It will also be particularly nice to work with Alison again since we joined forces in Clockwise all that time ago."
Commissioner Shane Allen says: "If you had carte blanche on your fantasy BBC One comedy cast then you'd not be far off the Edith line-up. It's also a huge pleasure to welcome John Cleese back to the land of BBC sitcom - his last one did alright. This is the cream of British talent giving the BBC One audience the very best comedy on television."
Chris Sussman from BBC Studios adds: "It's a privilege to be able to bring such a wonderful cast to a BBC One comedy, and a great testament to Charles McKeown's beautifully-written scripts that they all signed up to it."
The six-part series will be overseen by the experienced Humphrey Barclay, who has been producing comedy series since the 1960s; and will be directed by Sandy Johnson (Cradle To Grave).
Edith will be shown on BBC One later in the year.
Share this page