Kiri Pritchard-McLean Newsjack
Kiri Pritchard-McLean to host Newsjack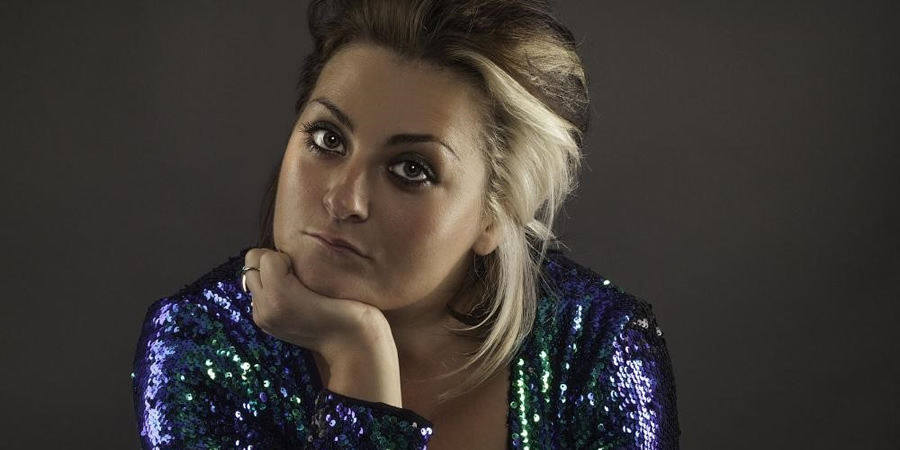 Kiri Pritchard-McLean has been announced as the new host of Newsjack, Radio 4 Extra's topical comedy show that has an open door submission policy.
The satirical show is due to return for Series 20 on the 7th February 2019.
Pritchard-McLean, who is an award-winning stand-up and co-host of the popular All Killa No Filla podcast, already has some experience working on Newsjack, having hosted episodes of its spin-off show Newsjack Unplugged.
Radio 4 says: "Kiri brings a wealth of experience in radio comedy. She has made regular appearances on Radio 4's The Now Show and The News Quiz, as well as guest hosting on Radio 4 Extra's Newsjack Unplugged. She's also written and performed for Sky One's The Russell Howard Hour and appeared on BBC One's Have I Got News For You.
"Having huge success with her sold-out show Victim Complex at Edinburgh this year, Kiri will begin hosting Newsjack when it returns for the 20th series next year, following in the footsteps of former presenters Nish Kumar, Miles Jupp, Romesh Ranganathan, Justin Edwards, and most recently, Angela Barnes. After hosting four series since 2017, Angela announced her departure in October this year and will be joining the presenting team on 4 Extra's Comedy Club. She can also be heard in a second series of her poignant comedy Angela Barnes: You Can't Take It With You on Radio 4 and BBC Sounds."
Kiri Pritchard Mc-Lean says: "I am equal parts giddy and terrified to be taking over Newsjack. Angela left some huge boots to fill, metaphorically - before an internet rumour starts about unnaturally long toes.
"Newsjack was the first place to give me a chance to write comedy and was instrumental in me doing comedy for a living now so I'm so excited that I get to return as host, and being on the radio will finally make my parents proud."
As in previous series, the window for sketch and oneliner submissions will open shortly before broadcast. Exact deadlines will be revealed nearer the time.
Comedy Club hosts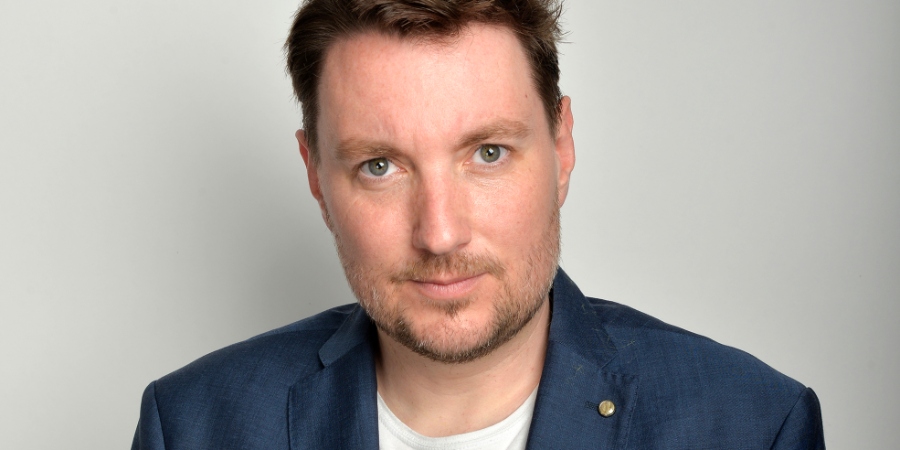 Radio 4 Extra has also revealed additions to its presenter line-up for The Comedy Club, it's programming strand that starts each night at 10pm.
The station says: "Radio 4 Extra will be focusing on fresh, original content for The Comedy Club following the programme's success over the past few years, having moved to seven days a week and providing a late night peak in listening for the station. In the New Year, Angela Barnes and Jake Yapp (pictured) will join Arthur Smith on the rota for weekend presenting duties, whilst the weekday presenters will be Jessica Fostekew, Sarah Campbell, Laura Lexx, Paul Garner, Jon Holmes, Iain Lee, and Rob Deering.
Tony Pilgrim, Exec Editor of Radio 4 Extra, says: "More and more people are listening to Radio 4 Extra with two million now tuning in each week, and we know our comedy programming is a highlight of the schedule, with our peak listening moment coming for The Comedy Club each evening. As well as bringing listeners the best programmes from the BBC's radio archives, we also celebrate and support up-and-coming comedy talent. So I'm delighted we're bringing great new presenters to both The Comedy Club and Newsjack, showcasing some of the best rising comedy stars in the UK."
Share this page