BBC Studios Staff Writer role: Tasha Dhanraj and Rajiv Karia interview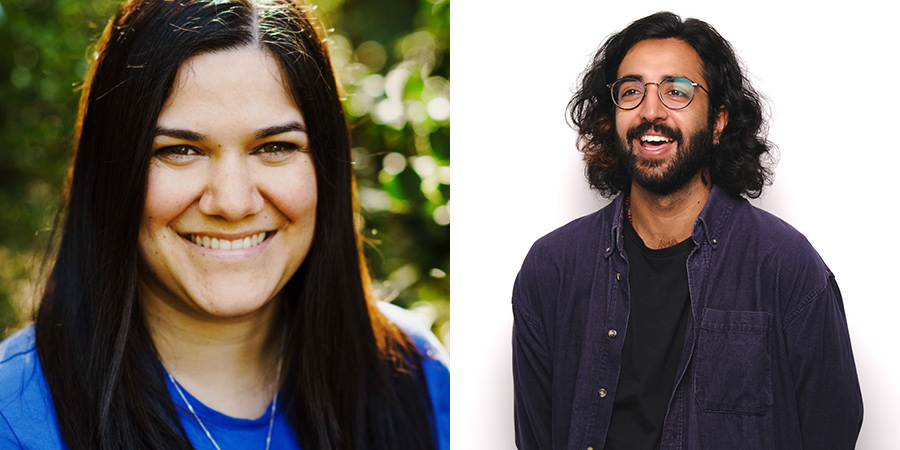 The BBC Studios Staff Writer role, described as "an entry level job for someone at the start of a promising career in writing comedy", sees two candidates selected each year to write for the many varied audio comedy shows BBC Studios makes. It's an amazing opportunity to build experience as a comedy writer.
We talked to 2021 staff writers Tasha Dhanraj and Rajiv Karia to get more insight into what the job entails, and some tips on how to submit a good application.
When did you first get interested in writing comedy?
Tasha: When I was 13 and I saw Emo Philips on 8 Out Of 10 Cats. I was just obsessed - he was so weird and so funny and made me feel like maybe I could find a place in the world too. I watched every video of his that I could. That got me into comedy as a whole and it's all sort of lead from there.
Rajiv: There were a load of brilliant TV sketch shows in the mid-2000s that completely blew me away. Between Spoons, Man Stroke Woman, The Peter Serafinowicz Show and more, I started thinking and talking entirely in sketch references. I finally joined a sketch group at university years later, but it had always felt inevitable.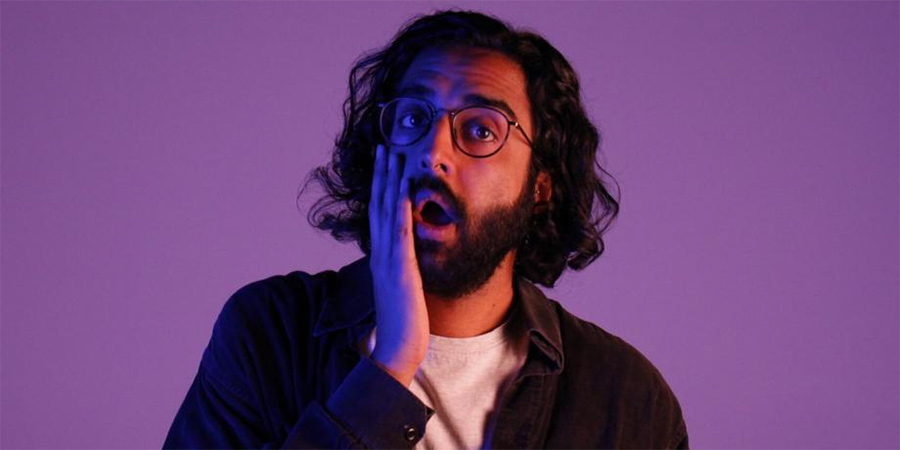 What made you decide to apply for the BBC role?
Tasha: I was sent the listing by one of the producers who I'd worked with on another project and encouraged to apply, so that prompted me to think maybe it would suit me. The prestige of the role was something that massively appealed to me - a whole year of writing for flagship BBC shows and then knowing I'd forever be one of those staff writers on that very impressive Wikipedia list was really appealing. Also comedy is such a feast and famine game, the idea of a year just being salaried during a pandemic sounded dreamy! Then probably the biggest reason was: I was / am still so early in my career - where else was I going to build my skillset so quickly and get that many credits? It's just such a huge, amazing opportunity for so many reasons.
Rajiv: It felt like all of my friends were applying, and I hate to be left out. So I gave it the job description a read through and it turned out to be made up of doing everything I like to do. Temporarily suspending the fear of competing against so many brilliant comedy people, I put together an application. After so many years of doing comedy for free, I was sceptical about getting paid to write. But now that I've done it, I think I'd like to be paid again.
Why do you think you were picked for the role ahead of other applicants?
Rajiv: I've been doing stand-up for about four years, and before then I was in a sketch group called Fish Finger Fridays. So I'd been writing for a while, but I'd recently got a few credits and started developing some script ideas. Like a lot of people applying, this job was a step up, but I was lucky that it came at the exact right time.
Tasha: I think it did help that I had worked on a couple of BBC Studios sketch shows previously like The Lenny Henry Show and Muzlamic, along with a couple of BBC Three quickies that I wrote with Hannah George.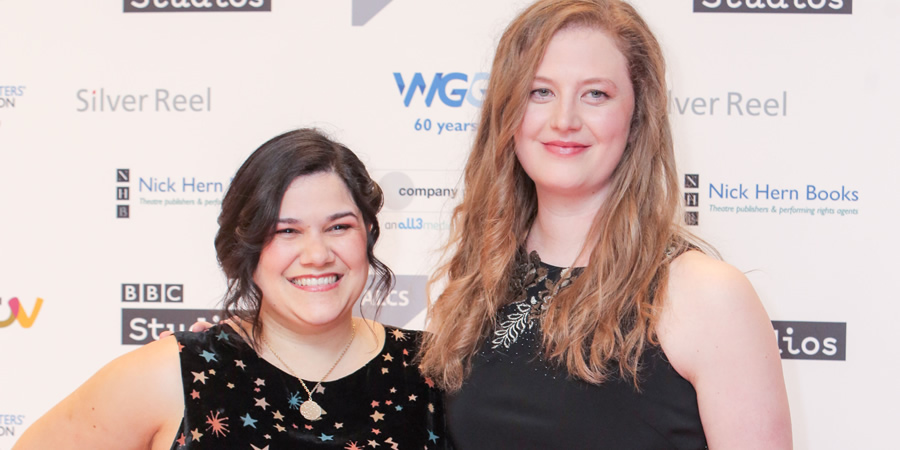 More importantly, I think the fact I'd worked with a lot of comedians and understood the balance of writing in someone else's voice and respecting the head writer / presenter's creative vision seemed like a big factor, whilst also generating a lot of ideas. Then on top of all of that, I made it clear that I'd done topical writing and was excited at the prospect of doing a lot of topical writing for the year!
Tell us about the year you've just had. What have you been working on?
Tasha: It's been a really varied year. You have the topicals on rotation so we're nearly always working on either Newsjack (RIP), The News Quiz, The Now Show or Dead Ringers, but then outside of that I've been writing across all sorts of other things like contributing topics for Just A Minute, writing trails for returning shows, brainstorming new formats, developing my own ideas for panel shows, sitcoms and funny factual stuff... gosh there's just been so much! I've contributed to Spotify podcasts, I've come up with titles for new shows, I've script edited audio drama scripts... it's been hugely varied and there's regularly been work that's made me call my mum and go "You'll never believe what I get to work on this week!"
Rajiv: It's been a lot of fun working on the flagship topical shows, as while the main political themes stay the same (did you know there's a pandemic on?) the individual news stories that emerge each week made every show feel different. Outside of the topical, I've had a great time writing additional material for shows hosted by some of my favourite comedians like Rhys James' Rhysearch, Olga Koch: OK Computer, the second series of Sandi Toksvig's Hygge, and Alex Edelman's Peer Group.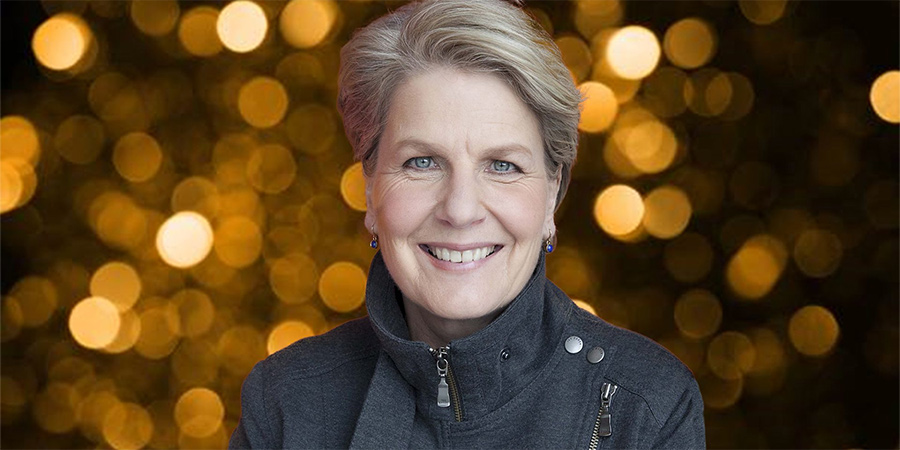 What is an average week like?
Rajiv: The job is pretty remote since the pandemic, which is great news for anyone applying who's not interested in living in London. We have managed to get into the office a few times though. We tend to work from 10-6, and the job is four days a week. Writing days on a show like The News Quiz will start with a writers meeting in the morning, and then the day is yours to write independently. You can then send over all of your gags and sketches to the producer at the end of the day. But, outside of writing days like these, time is a bit more flexible, and is usually filled up with development of our own ideas, and working on random requests from the producers.
Tasha: The average week normally consists of a few meetings and then 2-3 days on the topical shows (if I'm doing the topical show that week instead of Rajiv). If I'm not on the topical shows then I'll be helping out with coming up with topics for a weekly chat podcast, or writing up new ideas for shows, or writing my own scripts, or working on another BBC Studios show entirely.
We both work Monday-Thursday typically, but the day off might swap round if we get the opportunity to do a trial day on a show at another production company. It's been almost entirely remotely, so I typically log on about 10, then work until 6, but I keep my phone on me because occasionally things do come in a bit earlier or later in the day and I am one of those annoying "reply before you realised you hit send" people. I went into the office last week for about the 4th time in the entire year because there was work being done on my flat. Turns out nobody else was in that day. I was all by myself and Leon hadn't even opened so I didn't even get my avocado halloumi bap for breakfast. It was a very sad day.
What has been the biggest highlights of your time with the BBC?
Tasha: I got to contribute a lot to a podcast pilot with a brilliant comedian about a completely bonkers topic and, gut-wrenchingly, I don't think I'm allowed to talk about it, but needless to say it was so much fun and the comedian was so generous with her ideas and her humour. In terms of stuff I'm allowed to talk about, when I was 13 and falling in love with comedy for the first time, I begged my parents to take me to see lots of live stand-up. Two of the acts that I loved the most were Punt & Dennis and Rich Hall. 15 years later and I got to write for them. It's completely mad. I was such a sad, lonely teenager, so it's nice to know I really am living her dream.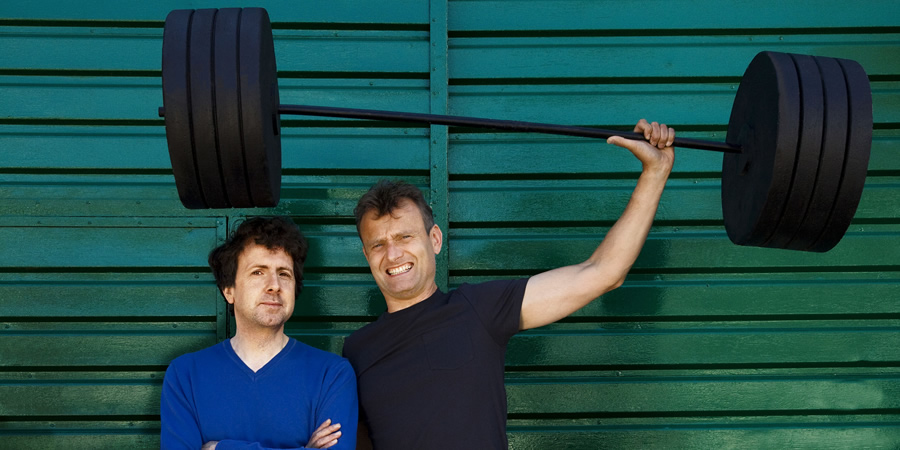 Rajiv: It's been really cool to write for some of the best comedians and writers in the country. I didn't tell them because I was trying to play casual, but there's really nothing like making your heroes laugh. On top of that, all of the producers and co-ordinators at BBC Studios have all been really encouraging and patient as Tasha and I figured out what we're doing. Thanks to their support, I was even able to produce three episodes of The Now Show this autumn, which was an excellent, if a little scary experience.
Have there been any major challenges to overcome?
Tasha: The biggest challenge to overcome was that when I first met Rajiv I thought he was so incredibly cool that he was never going to like me. Legitimately couldn't believe how cool he seemed. Then we met up in person for a socially distanced walk and I learnt that he is not only just as cool as he seems, but he's also very lovely for someone so absurdly cool. So getting over how cool Rajiv is was probably the only major challenge. It's one I'm still working on to this day.
Rajiv: I didn't think I'd like Tasha when I met her because I dislike everyone. But then we met, and she was great, funny and a brilliant comic brain. After a quick redraft of my entire personality, I now like all people.
Covid has definitely affected the job. While I love working remotely, I would have loved to have got back into the BBC a little bit more to be able to throw around some new ideas on a whim, and really get to know our peers a bit more. But that's probably the second most minor Covid complaint a person could have (the most minor Covid complaint you could have would be that you really miss strangers coughing on your head on the bus).
Tasha: To bring it to a super serious note that nobody asked for, about a month into the job my dad fell seriously ill and ended up in the ICU for a month. Having been freelance or working in rubbish jobs where the staff see you hacking up a lung as an unacceptable inconvenience for them, I was really appreciative of working at the BBC when that happened. Julia - who was my line manager at the time - was really forthcoming with giving me the space and time I needed, and all the producers were just very understanding. When in the freelance world you're constantly made to feel so vulnerable and like you should just be grateful for everything, having a team that actually had my back and prioritised my family was such a huge blessing. My dad's doing fine now, by the way!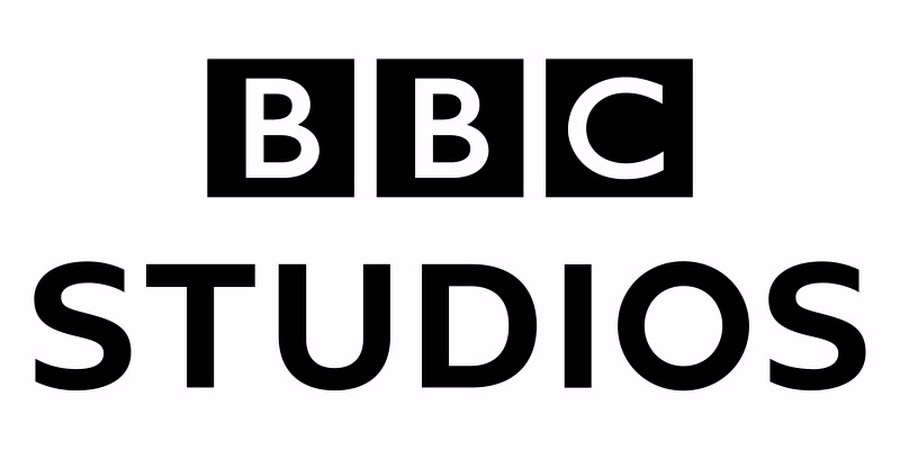 Tell us about one of the things you've learnt via this placement with the BBC?
Rajiv: Put simply - getting it done. It's been amazing to work on shows where we have nothing on Monday, and we go out on their air on Friday. A 30 minute comedy show is written, performed and edited inside of just 4 days. Lots of us are guilty of thinking that our ideas need to be endlessly ruminated on before we put pen to paper (I know I am), but the truth is that you'll definitely benefit from setting short deadlines. And then you can always revisit and edit at another stage.
Tasha: Joke writing! It's not really a surprise since I spend so much of my time doing it, but turns out I really can write 10,000 different jokes about coronavirus. I wanted to improve and develop my skillset with gag writing and I absolutely have done that. It's definitely made me a better writer, but it has made me a far worse citizen. Now when I hear something terrible happen on the news, my first thought is "yes but would this be funny if it took place within the Harry Potter universe..."
People looking to apply for the next intake will be reading this. What advice could you give them?
Tasha: My biggest piece of advice is to not second guess what the person reading your application wants - write the application you're most proud of! I re-read the creative writing task I wrote for my application the other day and I found it really funny. I realise that is not that impressive given I wrote it, but I was really proud to see how much I had dug into my own sense of humour. I hadn't even slightly tried to cater for a Radio 4 voice. I'd just done my own thing and so that was the best representation of my work possible.
Rajiv: My best advice is to make sure to write in your personal comedic voice, because that's the comedy that you'll be best at writing. On top of that, I think it's a good test to make sure that your submission reads funny on the page. So often we read our own comedy writing in a particular tone, but a stranger reading your application won't know that tone. So make sure the gags and tone are clear to any reader. Hand it to a friend to read first if you like. Also, the submission has just one purpose - to be funny. You don't need to establish characters or set up the next scene, so don't waste time with anything that isn't funny.
The BBC Studios Staff Writer role is an annual opportunity. You have until 3rd January to apply for the 2022 job. More details