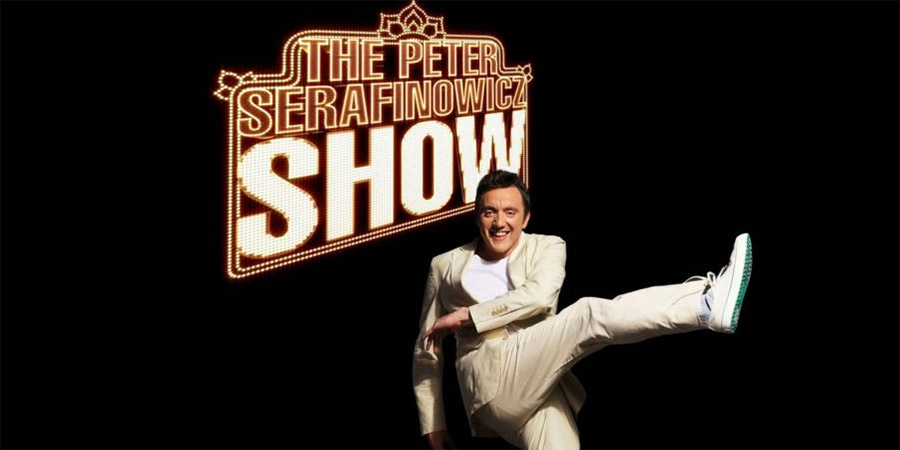 Genre

Sketch Show

Broadcast

Channel

Episodes

Starring

Peter Serafinowicz, Matt Berry, Bronagh Gallagher, Maddy Garrood, Sanjeev Kohli, Alex Lowe, Lewis Macleod, Chris Obi and others

Writers

Peter Serafinowicz, James Serafinowicz, Robert Popper, Andrew Dawson, Steve Dawson, Tim Inman, Jason Hazeley, Joel Morris and Dan Maier

Director

Producers
Taking a look at the best, and worst, of today's TV, The Peter Serafinowicz Show hosts television's most futile game shows, including Heads Or Tails? and Which Hand Is It In?, and offers 'celebrity' interviews on O! News that can't be seen anywhere else.
Through his impressions of familiar faces, Peter creates a world in which the likes of Al Pacino and Simon Cowell mingle with his own quirky creations, such as the impressively incompetent private investigator Brian Butterfield.
Other characters include Michael-6 - the robot chat show host who struggles to understand and solve the problems his guests bring onto the show - and O News! anchor Kennedy St King.
Production companies
Broadcast details
First broadcast

Thursday 4th October 2007 on BBC Two at 9:30pm

Last new broadcast

Tuesday 23rd December 2008 on BBC Two at 10:55pm
Website links
Official Website
The official webpage for the show from the BBC. Features a number of video clips.