The Edinburgh TV Festival has revealed its Ones To Watch 2021 list.
The list includes: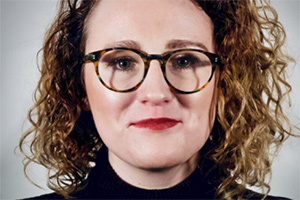 Rachel-Anne is a comedy producer based in Glasgow. She is an assistant producer on Two Doors Down and recently produced Who Runs The World?, a BBC Scotland pilot with an all female cast and crew.
She says: "I want to expand my company and establish it as a TV production company which produces new and exciting comedies."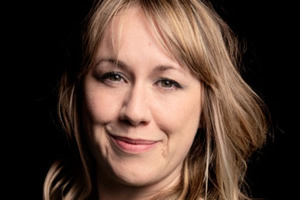 Sian is a writer-performer who co-wrote Greg Davies's Man Down on Channel 4 and BBC Wales's Tourist Trap in which she starred alongside Sally Phillips.
Talking about her goals, she says: "I want the comedy drama series I've created to to be commissioned, for me to perform in it and for it to be co-produced by my own company, Llanbobl Vision. I would love it to win a BAFTA."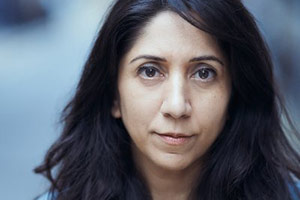 Yasmeen writes comedy and drama. She as previously presented That's No Job For An Asian, made Umbreen's Junction and scripted Leave The Plastic On.
Her goal is to "become a respected show runner, to make rom-coms, and help shape a more inclusive industry."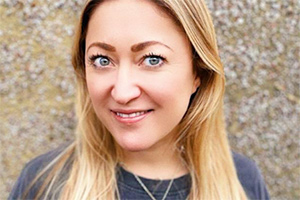 Gina Lyons is a comedy producer who has worked across TV formats for 18 years. Her recent work includes producing the pilots for In My Skin and Dreaming Whilst Black.
Her goal is to set up her own independent production company, to work with "new and old comedy talent" to produce "comedy and comedy dramas which means something."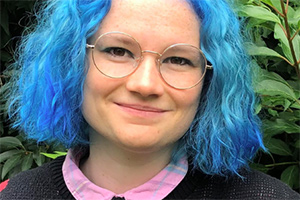 A development producer and writer at Hat Trick, Zoë has worked on shows including Have I Got News For You and Hypothetical. She also is the co-creator of award-winning sketch podcast SeanceCast.
Zoë says: "I want to create subversive, female-led comedy formats which give women the opportunity to be weird."
---
In total, 105 successful candidates have been selected for Ones to Watch, TV PhD and The Network - the schemes run by The TV Foundation, the charitable arm of the The Edinburgh TV Festival. The schemes have a mission to identify and nurture the next generation of talent from all backgrounds.
Ones To Watch (OTW), founded in 1994, is aimed at those who already have three or more years' experience in TV and are looking to make the next big step in their career.
Of the successful applicants for OTW, more than 63% are freelance. They come from all areas of the TV industry - including development, marketing, digital, journalism, writing and directing. Of the final 30 selected, 73% are women, 43% are from BAME backgrounds and 23% are disabled.
The OTW candidates will enjoy three days of bespoke sessions and training, led in previous years by prominent industry executives and creatives including Jay Hunt, Ben Frow, Charlotte Moore and Angela Jain as well as access to the digital edition of the TV Festival in August. In addition, they will receive 12 months of mentoring from senior industry figures.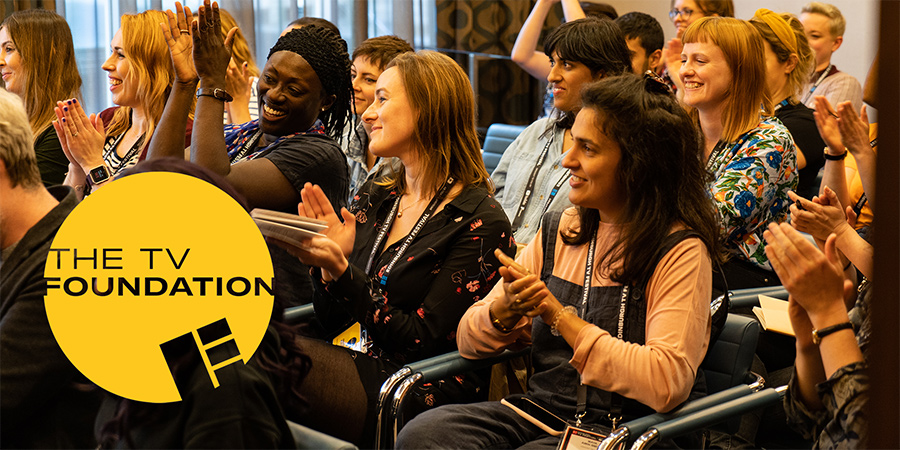 The TV Foundation's talent schemes director Sarah Vignoles says: "Every year I am thrilled by the diversity of thought and ambition that all our TV Foundation delegates have to offer, and this year is no different. Fresh perspectives are what keep the TV industry ticking and I look forward to seeing our Ones to Watch, TV PhD and Network participants use their talent and drive to invigorate the industry from the ground up."
The full list of the Edinburgh TV Festival Ones To Watch 2021 are:
Callum Akass, Development Executive, House Productions
Gabby Alexander, Producer, Freelance
Ellie Bacon, Digital Producer, Studio Lambert
Rosie Baldwin, Shooting Director/Producer Director, Freelance
Shianne Brown, Producer, Freelance
Rachel-Anne Clarke, Producer, Freelance
Sarah Dalley, DV Director, Freelance
Avril Evans, Director, Freelance
Phelan Glen, Director, Freelance
Carla Grande, Shooting Producer, Freelancer
Sian Harries, Writer/Performer, Llanbobl Vision
Cathy Heffernan, Producer Director, Freelance
Taryn Kalish, Development Assistant Producer, Nutopia
Abigail Keyes, Development Assistant Producer, Afro-Mic Productions
Yasmeen Khan, Writer/Broadcaster, Freelance
Sharul Khan, Assistant Producer, Freelance
Aaron Lynch, Creative Marketing Manager - UK Series, Netflix
Gina Lyons, Comedy Producer, Freelance
Jonny McGuigan, Senior Journalist, BBC News
Ola Mosaku, Assistant Producer, Freelance
Nessah Muthy, Writer, Freelance
Jessicah North, Shooting Assistant Producer, Freelance
Chibuikem 'Chike' Oforka, Assistant Producer, Dragonfly Film & Television
Jackie Okwera, Screenwriter, Freelance
Molly Rees, Script Editor, Freelance
Zoë Tomalin, Development AP & Writer, Hat Trick Productions
Tom Wall, DV Director, Optomen
Jake Wiafe, Senior Content Editor, Little Dot Studios
Fay Winfield, Assistant Producer, Freelance
Kobina Wood-Andoh, Assistant Producer, Freelance
You can find out more about The TV Foundation schemes at thetvfestival.com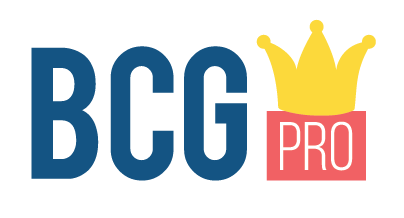 Enjoyed reading? This article is provided as part of
BCG Pro
. For much more like this, including premium articles, resources, tools and services,
find out more and subscribe
.