Scottish Comedy Awards 2020
Scottish Comedy Awards 2020 nominations
The results were delayed due to coronavirus, but finally revealed online in September.
List of winners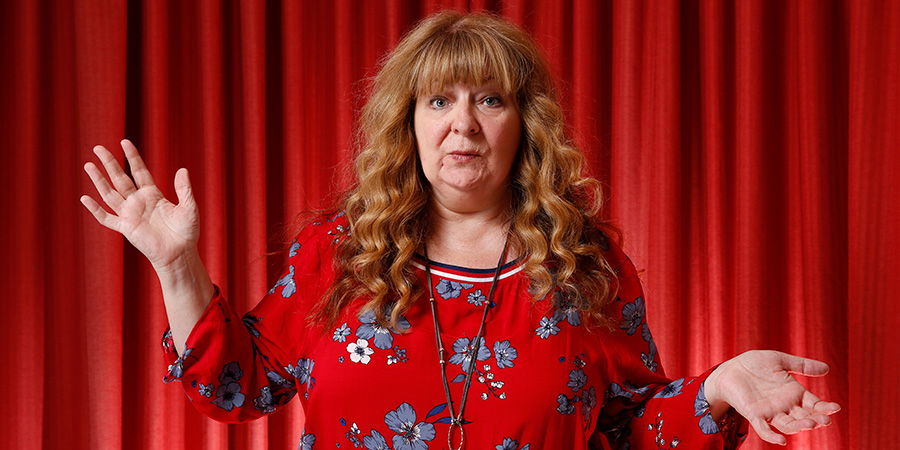 The nominations for the Scottish Comedy Awards 2020 have been revealed.
Janey Godley leads the list with four nods, whilst Jim Smith and Larry Dean are represented in three categories. The full shortlists are as follows.
Best Headliner
Best Newcomer
Best Compere
Breakthrough Act
Best Sketch / Variety
Spontaneous Players
Stu & Gary
Best Actor
Susan Riddle for The State Of It
Best TV Comic
Best Radio Comic
Best Solo Tour / Festival Show
Danny Bhoy - Danny Bhoy: Age Of Fools
Gary Meikle - Gary Meikle: iBrow Guy
Janey Godley - Janey Godley: Beyond The Fringe
Jim Smith - Back To The Teuchtar
Men With Coconuts
Ray Bradshaw - Deafinately Baby
Jojo Sutherland - Riches To Rags
Stuart McPherson - Mr November
Best TV Show
Frankie Boyle's Tour Of Scotland
Still Game (Final episode)
Best Radio Show
Ashley Storrie (on BBC Radio Scotland)
Breaking The News (on BBC Radio Scotland)
The Good, The Bad And The Unexpected (on BBC Radio Scotland)
Bowie at Breakfast (on Clyde FM)
Best Online Content
Janey Godley (Voice Overs)
Lewis Capaldi (Twitter)
Limmy (Twitch)
Marc Jennings (Twitter)
Stuart McPherson (Election Leader Interviews)
Best Writer
Best Event
Gary Faulds @ SEC Glasgow
Gary Meikle @ Glasgow Royal Concert Hall
Still Game : Final Farewell @ Hydro
Best Club
Gilded Basement (Edinburgh)
Glee (Glasgow)
Monkey Barrel (Edinburgh)
Rotunda (Glasgow)
The Stand (Edinburgh)
The Stand (Glasgow)
Best Night
Crossmylaff - Glasgow
Des Mclean's East Kilbride Sports Club
Enterteasement - Glasgow
The Icebreaker - Dundee
Monday Night Improv - Glasgow
Project X - Edinburgh
---
Nominations for each of the prize categories were opened at the start of the year, and in March a panel whittled the longlist down to the shortlists seen above.
The winners will be announced on 4th August. The organisers say: "This evening, Tuesday 9th June, should have seen Scott Agnew and Mark Nelson return as hosts at the Scottish Comedy Awards. Sadly we still cannot gather. But hopefully by Tuesday 4th August we will be able to get together, probably only outdoors, and celebrate the best of Scotland's funny folk. So Scottish Comedy Folk... Stick Tuesday 4th August in your diary for an evening at Rotunda Drive In Comedy Club."
The winners of this year's Lifetime Achievement, Outstanding Achievement, and Outstanding Contribution titles will be "announced closer to the event".
Share this page