Radio Scot
BBC Radio Scotland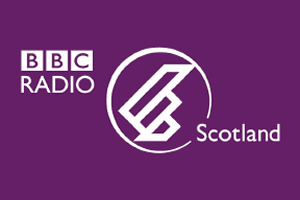 Details
Radio Scotland from the BBC. It has a budget to commission its own comedy shows, and a mix of sitcoms, stand-up and panel shows have found their home on the station. The Comedy Café, a popular weekly show which talks about British comedy, can be found on BBC Radio Scotland too. Website
BBC Radio Scotland is part of the BBC network.
Other BBC channels: BBC Asian Network, BBC Choice, BBC Forces Programme, BBC Four, BBC General Forces Programme, BBC HD, BBC Home Service, BBC Light Programme, BBC Local Radio, BBC National Programme, BBC One, BBC One HD, BBC One Scotland, BBC One Wales, BBC Radio 1, BBC Radio 2, BBC Radio 3, BBC Radio 4, BBC Radio 4 Extra, BBC Radio 5, BBC Radio 5 Live, BBC Radio 7, BBC Radio Wales, BBC Regional Programme, BBC Third Programme, BBC Three, BBC Three (Online), BBC Two, BBC Two Scotland, BBC Two Wales, BBC World Service, CBBC, CBeebies
On BBC Radio Scotland today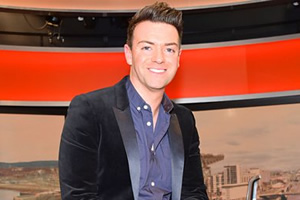 Series 11, Episode 5
Breaking The News invites a mix of the UK's top comedians, journalists and up-and-coming stand-up talent to take a satirical swipe at the week's news.
Current BBC Radio Scotland comedies
Latest BBC Radio Scotland news stories
Tuesday 22nd November 2016
The shortlists for the BBC Audio Drama Awards 2017 has been revealed, with 14 comedies in the running across the 'Best Scripted Comedy' and 'Best Comedy With A Live Audience' categories.