Suzi Ruffell 2019 tour
Suzi Ruffell announces 2019 tour
Suzi Ruffell will tour her new stand-up show Dance Like Everyone's Watching in the autumn
She'll perform across the UK between October and December 2019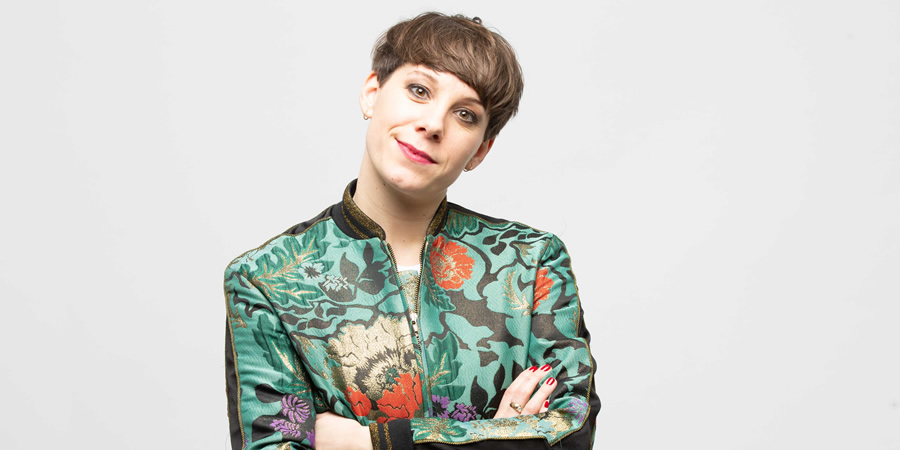 Suzi Ruffell is set to tour her new show Dance Like Everyone's Watching this autumn.
Her promoters explain: "Suzi has made a name for herself by turning tragedy and anxiety into big laughs. This year she is actually happy. This show answers the question: are all stand-ups at their best when they are miserable? Fingers crossed no!
"Of course, the world is still completely f**ked - so don't worry, it won't be too joyous. A mix of storytelling, observations, a dash of social politics and a lovely routine about a smear test. This show has everything."
Ruffell will hone the show at the Edinburgh Fringe in August (Pleasance Courtyard, daily at 8:30pm), before touring it between October and December.
Following on from her previous shows - Keeping It Classy and Nocturnal - Ruffell's profile continues to grow. As her promoters point out: "Suzi's star is certainly on the rise, with her being recently named as the Chortle Best Club Act 2019 - to add to a nomination for Best Breakthrough Act at The Chortle Awards in 2017.
"It has been a busy few years for her, with three sell-out runs at the Edinburgh Festival resulting in her recording her show Keeping It Classy for Live From The BBC (which was released last summer) and a clip racking up over 16 million views on Facebook. Her shows receive critical acclaim and have nabbed her the working-class comedy crown of her generation."
They add: "The last twelve months have been massive for Suzi Ruffell, with a smash-hit, sell-out UK tour, heaps of television appearances (including Live At The Apollo and Mock The Week), and she's even learnt how to make the perfect lemon cake. She is also a regular on BBC Radio 4's The News Quiz and The Now Show, and co-hosts the hit podcast Like Minded Friends with chum and fellow stand-up Tom Allen. Other TV credits include Roast Battle, Ultimate Worrier, Hypothetical, Stand Up Central and Suzi Ruffell Live From The Comedy Store."
Aside from working on the tour, Ruffell is currently developing her own sitcom and a fact-based entertainment show.
A list of tour dates for Dance Like Everyone's Watching is below, with tickets available now from the venues.
Tour dates
Chorley (Little Theatre): Wednesday, 2 October 2019
Bangor (Pontio): Thursday, 3 October 2019
Aberystwyth Festival: Friday, 4 October 2019
Much Wenlock (The Edge Arts Centre): Saturday, 5 October 2019
Aldershot (West End Centre): Wednesday, 9 October 2019
Bradford (Alhambra Studio): Wednesday, 23 October 2019
Richmond [Yorks] (Georgian Theatre Royal): Thursday, 24 October 2019
Folkestone (Quarterhouse): Wednesday, 30 October 2019
Gravesend (The Woodville): Thursday, 7 November 2019
Whitehaven (Rosehill Theatre): Friday, 15 November 2019
Carlisle (Old Fire Station): Saturday, 16 November 2019
Glasgow (Glee): Sunday, 17 November 2019
Nottingham (Glee): Tuesday, 19 November 2019
Birmingham (Glee): Wednesday, 20 November 2019
Swindon (Arts Centre): Friday, 22 November 2019
Salford Quays (The Lowry): Thursday, 28 November 2019
Tewkesbury (Roses Theatre): Thursday, 5 December 2019
Coventry (Warwick Arts Centre): Friday, 6 December 2019
Southend (Palace Theatre, Dixon Studio): Friday, 13 December 2019
Corsham (The Pound): Saturday, 14 December 2019
Andover (The Lights): Tuesday, 17 December 2019
---
For updates, click the button below.
Share this page