James Corden to star in new film School For Santas
James Corden to star in new film School For Santas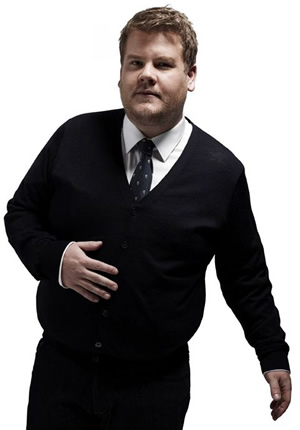 James Corden has signed up for the lead role in School For Santas, a new comedy movie for Christmas 2013.
Corden will play a down-on-his-luck father who needs to 'find his inner Father Christmas' to win back his children.
The film is being produced by Working Title Films, the British studio behind many hit movies, including Johnny English, Hot Fuzz and Bridget Jones's Diary.
School For Santas has been written by Richard Bean, the playwright behind One Man, Two Guvnors, the hit stage show for which Corden won a prestigious Tony Award.
The film will be shot next year on location in London and New York. A director and other cast members for the film have not yet been announced, as the project is still in the early stages of development.
Corden is fast becoming a star of the big screen. He has recently finished filming One Chance, a comedy biopic in which he plays the lead role of Paul Potts, with the film loosely based on the true story of Potts winning Britain's Got Talent.
The Gavin & Stacey co-creator will also be in cinemas next year in Can A Song Save Your Life?, a drama starring Keira Knightley.
Kris Thykier, whose previous credits include Kick-Ass and Stardust, is acting as producer on both One Chance and School For Santas.
James Corden says: "All my life I've wanted to make a big family Christmas movie. To be making one with a company like Working Title Films is a dream come true. Re-teaming with Richard Bean and Kris Thykier is like all my Christmases have come at once. I can't wait to start."
Corden is also currently working on a new BBC Two sitcom for next year. The Wrong Mans is described as a comedy thriller about a pair of lowly office workers who become unwittingly embroiled in a deadly criminal conspiracy.
He can currently been seen on TV hosting Series 6 of Sky1's sports-based panel show A League Of Their Own, and this Friday hosts When Robbie Met James, a TV special in which he interviews singer Robbie Williams about his solo comeback. Below is a clip from the show in which Corden and Williams sign into video blogging site Chatroulette to talk to strangers:
Share this page