IT Crowd Night planned for October
Monday 22nd July 2013 @ 1:48pm by
Aaron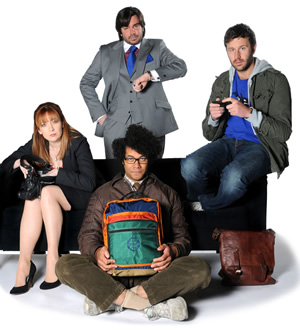 Story update, September 2013: Channel 4 have now opted to show the final episode - titled 'The Internet Is Coming' - at the end of September. Full Details

Channel 4 has announced a night of programming linked to The IT Crowd.

Currently planned for an unspecified date in October, IT Crowd Night will focus around the the long-awaited special of Graham Linehan's office-based sitcom.

The evening's programming will also include a selection of episodes from the last full series of the comedy, which was broadcast in 2010.

Previous special 'Nights' of celebratory programming have looked at Peep Show and Father Ted, the latter being the series which brought Linehan to fame in the mid 1990s. These also included documentaries looking at the making of the series, as well as interviews with writers and cast, although it is not yet known whether The IT Crowd Night will have such shows too.

It is expected the forthcoming special will be the final episode of the series, although Channel 4 have left the door open for further specials, should Linehan wish to make more.

Deputy Head of Comedy Nerys Evans says: "Only the power of Graham's magical writing could bring back together four of the UK's brightest comedy stars, for an un-missable one off episode special that will screen later in the year on C4. Whether it is the final... Well, we like to say never-say-never."

The network has also confirmed October starts for Channel 4 panel show Was It Something I Said?, hosted by David Mitchell with The IT Crowd star Richard Ayoade as a team captain; new sitcom Toast starring Matt Berry, who plays Douglas in The IT Crowd; plus new sitcom London Irish and E4 comedy drama Drifters. Meanwhile, Greg Davies sitcom Man Down is expected to be launched in September.

Here is a clip from the last full series of The IT Crowd:


Latest News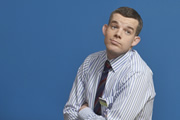 The cast has been announced for Richard Marsh: Cardboard Heart, a new Radio 4 sitcom about a man who writes poetry for a greetings card company.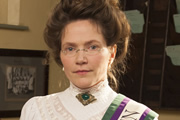 Jessica Hynes's suffragette sitcom Up The Women will not return for a third series, the BBC has confirmed today.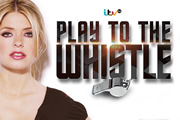 Holly Willoughby has signed up to present Play To The Whistle, a new comedy panel show for ITV focused on the world of sport.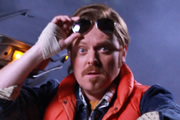 The character Keith Lemon is to star in a one-off special on ITV2 celebrating the 30th anniversary of the first Back To The Future film.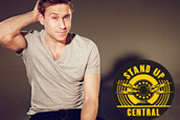 Russell Howard's Stand Up Central, which launches in April, will feature guests including Doc Brown, Katherine Ryan and Joe Wilkinson.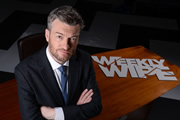 Charlie Brooker will return to BBC Two in the run-up to the May General Election with a new Wipe special focusing on the political campaign.