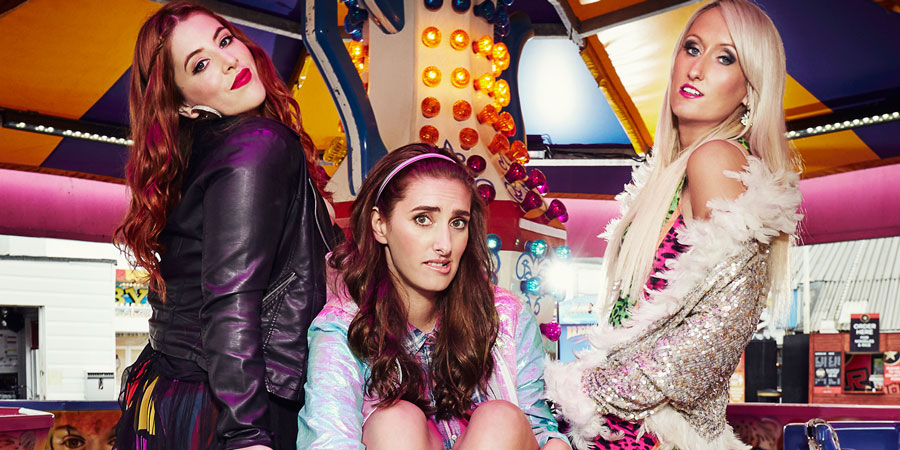 Genre

Sitcom

Broadcast

Channel

Episodes

Creator

Starring

Jessica Knappett, Lydia Rose Bewley, Lauren O'Rourke, Brett Goldstein, Bob Mortimer, Arabella Weir, Nick Mohammed, Bobby Hirston and Philip McGinley

Writer

Directors

Producers
Comedy series about three young women living in Leeds who've graduated, had a year out, and are now struggling to find a job that doesn't suck, a place to live that is half decent, and a boyfriend they actually like. It's a sitcom about making terrible decisions, but having a brilliant time doing it.
The show focuses on Meg, her eccentric cousin Bunny and their friend Laura as they discover that life might just be a bit tougher than they had imagined...
From demeaning Promotions jobs complete with mad outfits to pursuing the men of their dreams - yet dating the men of their nightmares - the girls face '#FML-worthy' disasters in both their work and personal lives.
For the 'drifter' girls it's time to start asking some serious questions: What do they do now? Who are they going to be? And is it ok to shag someone with a sweat problem if you haven't had sex in twelve months?
It's all about the fear that comes with knowing you should take more responsibility and the excitement that comes with knowing you still don't really have any at all.
Series 4 finds Meg in a new relationship but it's not all plain sailing. Her new boyfriend Andrew might seem perfect but they've now been on four dates and he is still refusing to have sex with her. Meg takes the advice of her friends and adopts a number of strategies to lure him into bed.
Meanwhile, Bunny is still on a mission to bed cute Scott from next door. With Halloween around the corner, she convinces herself that she has psychic skills but her ability to predict the future and impress Scott proves to be more than a little flawed! And Laura takes a job in a call centre, which she is delighted to find is staffed with very hot men. In an attempt to impress her attractive new colleagues, she announces that she and the girls will be throwing a legendary, sexy Halloween house party. But with all three girls focusing on very different agendas, the night doesn't quite go to plan...