See Also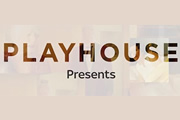 A Sky Arts strand comprising of largely one-off comedy dramas and light plays, plus the odd experimental curio.
Hit sketch show based on surprising facts from world history, inspired by the hit children's book series.
Hybrid semi-improvised comedy format in which celebrities join Tom Davis, as DCI Sleet, to solve murder investigations.
Impressionism sketch show starring Morgana Robinson as the stars of talent agency Mann Management.
Comedy panel show in which comedians are asked to become their favourite character from history. Hosted by Rory McGrath.
A YouTube series in which Nina Conti performs in improvised therapy sessions.