Ben Elton pens new BBC One sitcom pilot
Ben Elton pens new BBC One sitcom pilot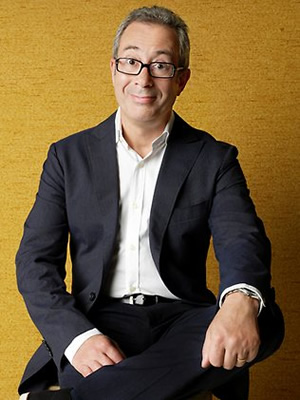 Ben Elton has written a new sitcom for BBC One, entitled Slings & Arrows.
Elton, who now lives between Fremantle in western Australia and Sussex, will be reunited with David Haig for the project. The pair previously worked together on Elton's 1995-96 sitcom The Thin Blue Line, in which Haig co-starred alongside Rowan Atkinson as the officious DI Grim.
Haig, who recently played Jim Hacker in the 2010 West End production of Yes, Prime Minister, will star as "exasperated everyman" Gerald in the sitcom pilot, which will be recorded at Teddington Studios this Saturday.
Producers say: "Gerald runs the Baselricky Council Health & Safety Department with a team of misfits who are hell bent on causing as much chaos as humanly possible in their mission to make Britain safer.
"This cracking new sitcom boasts physical comedy, a gag rate to die for and beautifully heart-warming performances from an exceptional ensemble cast."
Slings & Arrows will also star Love Soup's Montserrat Lombard and The Thin Blue Line's Mina Anwar. The pilot will be directed by studio sitcom veteran Dewi Humphreys, whose credits include The Old Guys, Absolutely Fabulous, Nighty Night, The Vicar Of Dibley and 2point4 Children. The show appears to share a remarkably similar premise to 2011 Channel 4 pilot The Fun Police, which starred Rhys Darby and Jack Doolan.
Elton, who rose to fame with his left-wing politically motivated stand-up routines on series such as Saturday Live, wrote for some of the most popular comedies of the 1980s and 1990s, including Mr Bean, Blackadder and The Young Ones. However, recent forays into comedy have not been so successful, with 2007's satire Get A Grip panned by critics and deserted by ITV1 audiences, and a 2011 series for Australian television - entitled Ben Elton Live from Planet Earth - cancelled after just three episodes.
Here is a compilation of DI Grim (David Haig) scenes from The Thin Blue Line:
Share this page