BBC One reports a lack of sitcom pitches
BBC One reports a lack of sitcom pitches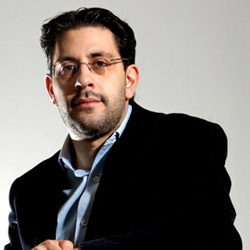 BBC executives have gone on record to say that their flagship channel, BBC One, is not getting enough comedy show pitches, and those it is getting are not of high enough quality.
Independent production companies are reportedly taking their best ideas to other channels that can often pay higher costs, leaving BBC One with a drought of new series pitches, particularly for sitcom.
Speaking to staff at the corporation's new Salford base, BBC One controller Danny Cohen (right) stressed he was keen to find more comedy ideas. He said comedy was the genre that the channel is currently most undersupplied with, adding: "I can't fill the slots almost because we don't get enough high quality scripts or comedy. Writing something for BBC One that's got the potential to make five or six million people laugh is really hard - it's one of the hardest things in all of entertainment."
The BBC's Comedy Commissioner Cheryl Taylor, talking to Broadcast magazine, explained that producers are put off pitching new comedies directly to BBC One as the nature of the channel's flagship status means the show will be put straight into the prime-time mainstream 'spotlight'.
Taylor postulated that increased competition from the likes of Sky, Comedy Central, ITV, and UKTV's channels are all affecting the flow of pitches to the BBC, and noted that she would like to recreate the success of gag-packed shows such as The Big Bang Theory.
She said: "Comedy is the genre du jour - ITV, Sky, everyone is coming to the party. But because it's a small gene pool for talent, on and off screen, that puts pressure on the biggest, brightest, shiniest shows. It's a sellers' market in comedy at the moment, which has impacted the number of scripts we are getting in for BBC One. But we are still committed to finding sassy, witty, pre-watershed shows."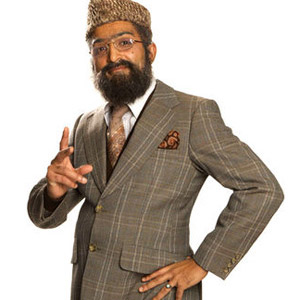 Cohen, who took over the running of the channel late in 2010, has stated on a number of occasions that he would like to increase the channel's comedy output, particularly with blue-collar, mainstream, studio-audience sitcoms. At the Edinburgh International Television Festival in August 2011, he called for more sitcom submissions to the channel, and committed to at least four trasmittable pilots by mid-2012.
However, BBC One's slate of upcoming comedies is not entirely bare, with the following titles known of: Me And Mrs Jones, a sitcom starring Sarah Alexander and Neil Morrissey; Mr Stink, a TV adaptation of the book written by David Walliams; Blandings, a PG Wodehouse comedy adaptation starring Jennifer Saunders and Timothy Spall; Truckers, a comedy drama set around a Midlands haulage company; and Antony And Cleopatra, a romantic comedy drama starring Derek Jacobi and Anne Reid.
The corporation's separate Salford Sitcom Showcase, which last year lead to the commission of Citizen Khan (pictured, above left), a BBC One sitcom based on Adil Ray's already established 'community leader' character, will be held for a second year, and is expected to take place in October.
Share this page