Mackenzie's Worzel Gummidge
Mackenzie Crook's Worzel Gummidge begins filming
Mackenzie Crook is starring in a new version of Worzel Gummidge
He has adapted original 1930s source material for two new TV specials
Crook is also directing the episodes, which will be broadcast at Christmas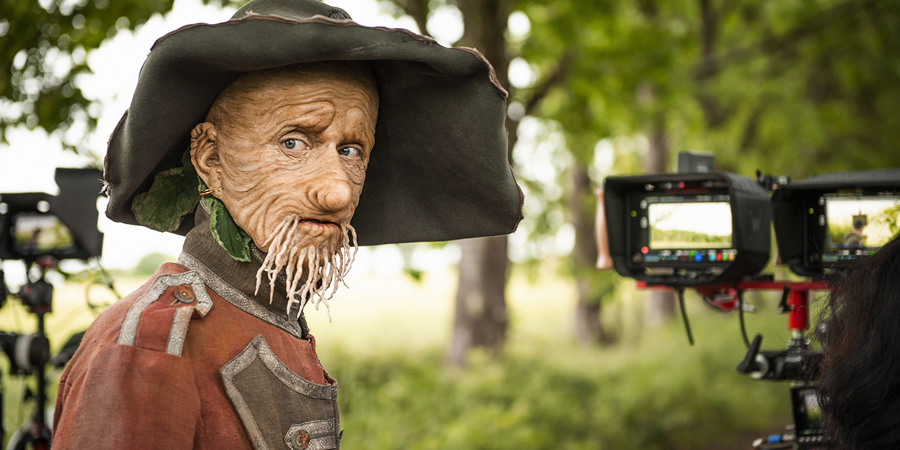 Mackenzie Crook has begun filming his latest comedy project for the BBC.
The star has created a new television version of Worzel Gummidge, returning to the original 1930s source material of childrens' books by Barbara Euphan Todd about a scarecrow that comes to life.
Filming began on Monday this week, on location near St Albans.
Crook writes, stars in and is directing two hour-long episodes that will be broadcast by BBC One this coming Christmas period. The new programme is being produced by Leopard Pictures, alongside his own Treasure Trove Productions, and Lola Entertainment.
The original stories tell of Ten Acre Field's scarecrow, Worzel Gummidge, on Scatterbrook Farm. Able to come to life, he befriends young children John and Susan who staying on a neighbouring farm during the school holidays. His mischievous ways regularly cause trouble, with John and Susan receiving the blame from the adults as Worzel becomes a normal, lifeless scarecrow once more.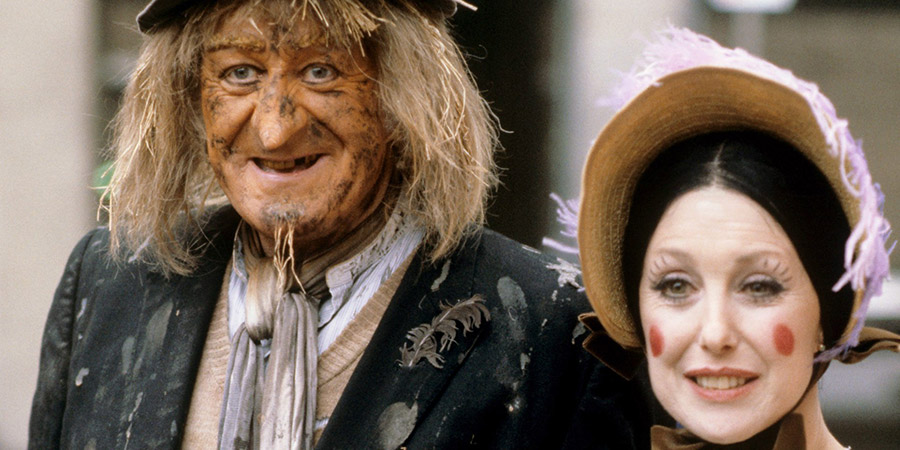 Gummidge has been adapted for both television and radio on numerous occasions in the past. Jon Pertwee played the title role in a much-loved ITV adaptation, running for 30 episodes between 1979 and 1981 (pictured). Revived for two further series at the end of the 1980s by Channel 4, it then saw the setting move to New Zealand. Una Stubbs co-starred as Worzel's love interest, Aunt Sally.
Although an iconic childrens' series and considered a definitive version of the character by many, that incarnation diverged substantially from Todd's original books, both repurposing ideas and characters and inventing new ones entirely. Notable amongst the programme's creations are the fondly remembered different heads of Worzel, each bestowing him with different abilities.
British Comedy Guide understands that Crook's adaptation has taken the characters back much closer to Todd's original creations.
He says: "I'm thrilled to be back working with the BBC and many members of the Detectorists team to bring Worzel Gummidge to a new generation of viewers and reintroduce him to old friends. Adapting Barbara Euphan Todd's books into these two films has been a joy and I've completely fallen for her charming, irreverent scarecrow. Fingers crossed for a glorious English summer as we head out to Scatterbrook Farm and Worzel's Ten Acre Field."
Shane Allen, Controller Comedy Commissioning at the BBC, said: "Mackenzie's widely adored and multi-BAFTA award winning Detectorists was a grown up love letter to bucolic England and with Worzel he takes a similar approach to English folklore, rural rites and the magic of childhood. His visionary and fundamental reinterpretation of this classic is that rare and special achievement - a BBC One family friendly comedy."
Kristian Smith, executive producer for Leopard Pictures, says: "These two specials are real treat pieces for a family audience. There was nobody other than Mackenzie that I wanted to work with on this. The vision and creativity of this man is awesome. He has written two beautiful scripts that are clever, warm and funny. And once again he has attracted a formidable cast of tremendous actors. We are so excited to be able to bring these new Worzel Gummidge stories to everybody."
Further details on casting and characters are expected to be revealed as filming progresses.
---
For updates, click the button below.
A box set bringing together all four series of the popular children's television programme, plus both series of Worzel Gummidge Down Under, and the Christmas special.
Worzel Gummidge is a scarecrow, made by the Crowman and able to convince other people he is human. He has a collection of different heads for different moods and lives with his Aunt Sally, a giant doll also able to pass as a real person. Only John and Susan, two children from the village, know their secret and help them get up to mischief.
In the follow-up series, Worzel and Aunt Sally move to New Zealand to start a new life and to have new adventures.
Starring John Pertwee and Una Stubbs.
First released: Monday 22nd November 2004
Buy and sell old and new items
Search for this product on eBay
It looks like you're in the US? Fear not! Almost everything can still be ordered.
Amazon UK
deliver internationally,
Amazon.com
carries many items separately, or you can look out for US/Canadian flags on our product listings for direct links.
If ordering from a UK store, please note that you are in Region 1 (DVD)/Region A (Blu-ray), whilst the UK is in Region 2/B, respectively. This means that many - but by no means all - may fail to play. Look for products marked "Region free", "All regions", "Region 0" or "Multi-region". Blu-rays may also be marked "Region A/B/C", "Region free", or variations thereof. You may also check whether your DVD/Blu-ray player supports multi-region playback (also referred to as "region free"), or whether it can be set to do so. There should, of course, be no problems with books, CDs, or other physical items.
More advice & help on importing
Share this page