Dad's Army: Lost Episodes cast
Cast revealed for Dad's Army: The Lost Episodes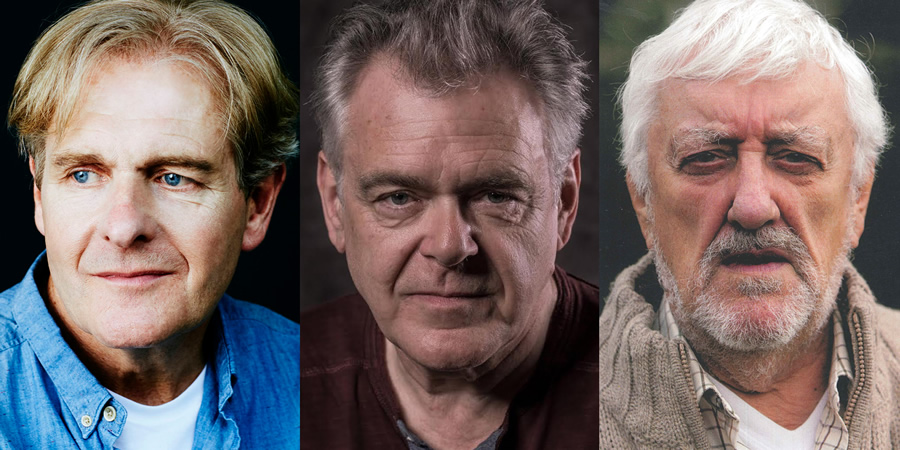 The cast has been revealed for the forthcoming series Dad's Army: The Lost Episodes.
Gold is recreating the three episodes of the classic BBC sitcom that are missing-believed-wiped, using a new cast.
UKTV has confirmed that Kevin McNally will star as Captain Mainwaring. The actor has previously taken on the role of Tony Hancock in remakes of his iconic radio series.
Sergeant Wilson will be played by Robert Bathurst. The Cold Feet star has previously played the character's actor, John Le Mesurier, in the 2011 BBC Four biopic Hattie.
Bernard Cribbins will be stepping into the role of mild-mannered Private Godfrey.
Kevin Eldon will "try not to panic" in the role of Lance Corporal Jones, whilst Mathew Horne "reports for duty" as Private Walker.
The platoon will be completed by David Hayman (Brace in Taboo) as Private Frazer, and Plebs star Tom Rosenthal taking on the part of young Private Pike, immortalised by Ian Lavender in the original series.
Kevin McNally says: "Now look here men, HQ tells me that three episodes of Dad's Army have gone missing. And it has fallen to us to step in and replace them. I have been asked to double for Captain Mainwaring and daunting as that may be, I accept the responsibility and look forward to leading the Walmington-on-Sea Home Guard in three last pushes against the Jerries. I hope you'll join us and enjoy the ride."
Robert Bathurst adds: "I've played soldiers before, but find I handle guns with all the bloodcurdling authority of Sergeant Wilson. I'm looking forward to playing him. I hope we can honour Croft and Perry's lost episodes. It's a celebration of their writing, with understudies."
Bernard Cribbins comments: "What a way to start the New Year. Back in khaki again - just like I was in 1947."
Dad's Army: The Lost Episodes will air on Gold later in 2019, to celebrate fifty years since the episodes were first broadcast and last seen, before disappearing from the archives. The remakes will use the original scripts, written for the second series of Dad's Army by Jimmy Perry and David Croft.
The three episodes being recreated are The Loneliness Of The Long-Distance Walker, A Stripe For Frazer and Under Fire.
---
For updates, click the buttons below.
Share this page