Daniel Mays stars in Code 404
Daniel Mays to star in Sky comedy pilot Code 404
Sky is developing a police comedy called Code 404
Daniel Mays starred in the lead role in the pilot episode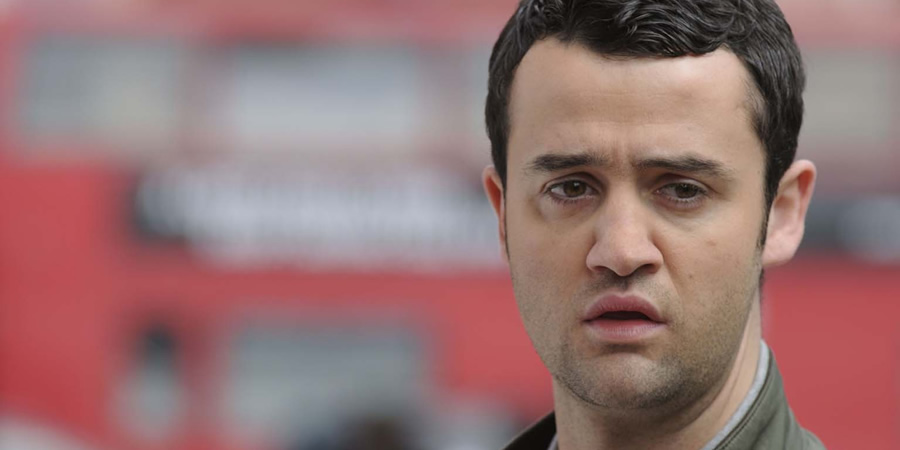 Daniel Mays has filmed Code 404, a pilot for Sky described as a "police comedy".
Details are currently being kept secret whilst the project is in development, but
Deadline reports that: "the narrative comedy has a similar tone to A Touch of Cloth".
Overseen by Charlie Brooker, A Touch of Cloth was a gag-paced spoof of police dramas that Sky aired from 2012.
In technological terms, 404 is the error code returned by web servers when something cannot be found. Its online prevalence has lead to the term becoming urban slang for a "brainless" person.
The pilot episode, which is not intended for broadcast but is being judged internally by Sky executives, was filmed this summer by production companies Kudos and Water And Power Productions.
The comedy has been written by Daniel Peak, who scripts Not Going Out alongside Lee Mack. The Inbetweeners director Ben Palmer is also involved in the project.
Mays has previously starred as an armed police officer in Line Of Duty. His comedy related roles include the sitcom Plus One, playing Walker in the 2016 Dad's Army film, and recent film Swimming With Men.
He has a number of other comedy projects in development, including a starring role in the next series of Porters; playing Arthur Young in the forthcoming BBC/Amazon series Good Omens; and a role in Sky One's new comedy thriller Temple.
Further details about Code 404 are expected to be revealed should Sky order a series.
---
For updates, click the button below.
Share this page