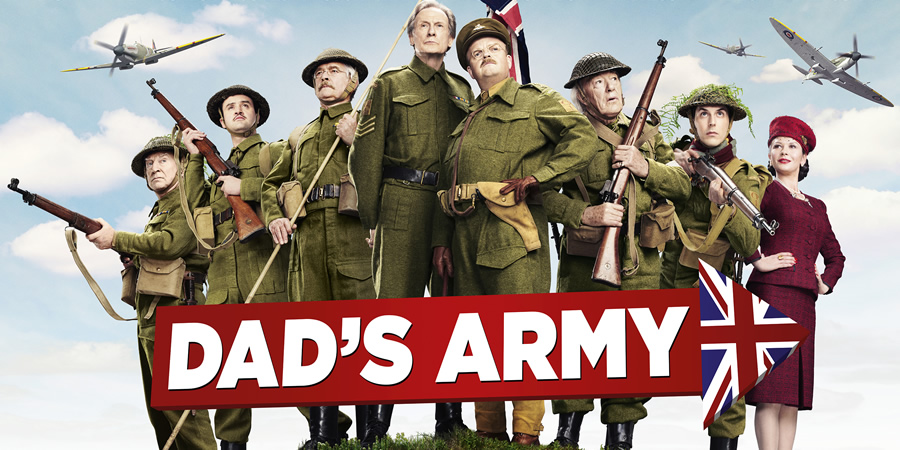 Some other comedies also have this name.
Genre

Film

Released

Creators

Starring

Toby Jones, Bill Nighy, Tom Courtenay, Michael Gambon, Blake Harrison, Daniel Mays, Bill Paterson, Mark Gatiss and others

Writer

Director

Producers
A new film based on the adventures of the classic sitcom characters of the Walmington-on-Sea Home Guard.
The story is set in 1944, when World War II is reaching its climax with the Allies poised to invade France and finally defeat the German army.
In a town on the southern coast of England, Walmington-on-Sea, morale amongst the ageing army reserve force, the Home Guard, is low. Their new mission - to patrol the Dover army base - is a chance to revive spirits and reputation... that is until glamorous journalist Rose Winters arrives to write about their exploits.
MI5 discover a radio signal sent direct to Berlin from Walmington-on-Sea, sparking rumours of a spy and - with the outcome of the war suddenly at stake - it falls to the veteran servicemen to step up to the plate.
Tagline

The British Empire strikes back

Part of

UK certificate

PG

Duration

100 minutes

Release date

Friday 5th February 2016

Produced

2014

Premiere

Tuesday 26th January 2016, Leicester Square, London

Distributor

Production company

Laugh track

None
Broadcast details
Last repeat

Sunday 8th August 2021 at 6:00pm on ITV3
Website links