Tate & Tennant in Americons
Catherine Tate and David Tennant to star in new Sky comedy
Doctor Who stars Catherine Tate and David Tennant are set to reunite for a new comedy drama
Written by Tate, Americons focuses on a couple who are planning to move to the USA
The project is reportedly in "the advanced stages of development for Sky One"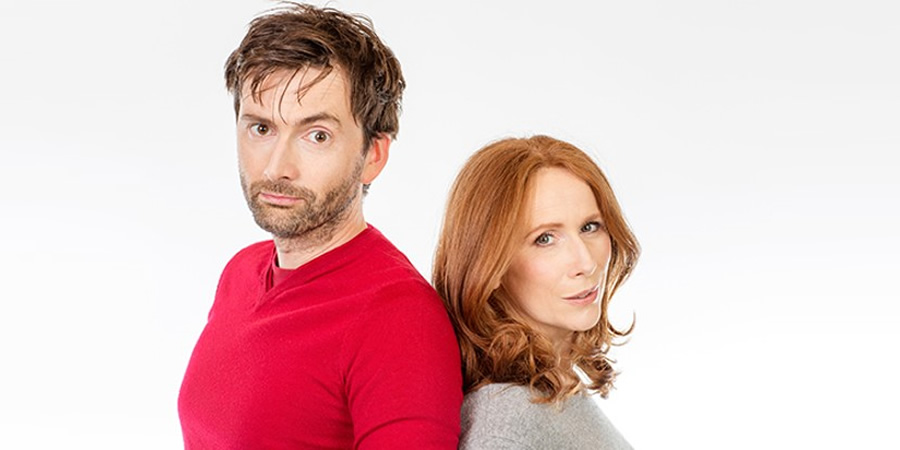 Catherine Tate and David Tennant are reportedly set to star in a new comedy drama.
Americons, which is written by Tate, focuses on a couple who are planning to move to America.
The project has yet to be officially announced, but trade website Deadline reports that production company Bad Wolf is "in the advanced stages of development for Sky One."
Should the project go ahead, it will see Tennant and Tate reuniting once again. Most notably they appeared together in Doctor Who, and their other collaborations include Much Ado About Nothing and Tate's documentary Laughing At The Noughties. They both also contributed to Very British Problems and are providing voices for the rebooted DuckTales franchise.
Sky is currently investing in various new comedy drama projects which can appeal to an international audience. Bounty Hunters is set to return, as is Living The Dream, the comedy about a family who moved to the US to run a trailer park.
Tennant is involved in a number of comedy projects at the moment too. He's also set to appear in new Channel 4 comedy Hang Ups, and the big-budget 2019 TV adaptation of Good Omens. Additionally, RadioTimes reports that he will star as the schoolmaster in a new Radio 4 adaptation of Wild Honey, the comic play by Chekhov.
The actor appears on The Graham Norton Show tonight (18th May) to plug British comedy film You, Me And Him. Talking about what it was like to be Dr Who, he says: "It's quite a small club. It does feel like once you've been The Doctor, you're always The Doctor. We do form a small support network. It's quite an unusual job and it's humbling to be at the centre of that. It has such a huge fan base all over the world that it is quite scary at first."
Further details about Americons are expected to be revealed later in the year.
---
For updates, click the buttons below.
Share this page