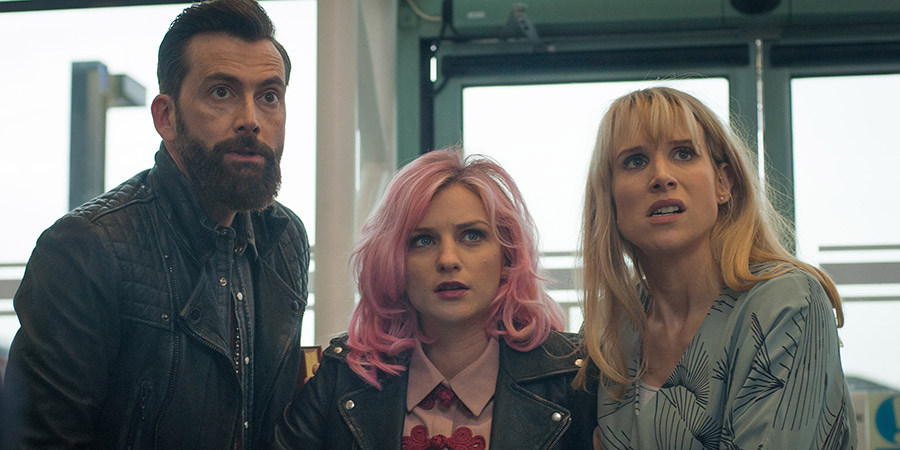 Genre

Film

Released

Starring

Lucy Punch, Faye Marsay, David Tennant, Gemma Jones, David Warner, Nina Sosanya, Simon Bird, Sally Phillips and others

Writer

Director

Producers
Witty romantic comedy set in middle class England about two female lovers, one a career driven lawyer and the other a fun loving, pot smoking layabout, and their annoying Casanova neighbour.
Having put her life on hold to develop her professional career, Olivia Miller has now found true love. Her partner may be younger and significantly less 'together' than she is, but a leaving do at her office makes her realise that Alex is the woman she wants a child with - and now.
Alex, however, is far less ready. Happy to be settled with a partner, she's not yet at the stage in her life where she feels able to commit to the responsibility of parenthood. So it comes as quite the shock when Olivia announces she's taken matters into her own hands and begun a course of insemination attempts.
After a heavy argument at the divorce party of their cheery but unrefined and misogynistic next-door neighbour John, Alex is horrified to wake up in his bed. But there's a bigger shock to come when both women find themselves pregnant.
Conflicts rise and fall, causing each of them to re-examine their outlook on life and their relationship. And it opens up a whole new side of John, who's immediately delighted and smitten at the idea of being a father; but the role of the 'other man' in a lesbian relationship is not one that is going to be easy, and for all three of them, there's set to be yet more surprise, heartbreak and romance along the way.
Tagline

Things don't always turn out how you expected; Two's company, three's a total nightmare

Duration

98 minutes

Release date

Tuesday 17th April 2018

Produced

2016

Premiere

Saturday 31st March 2018, Cineworld, Broad Street, Birmingham

Production company

Also known as

Fish Without Bicycles (Working title)
You, Me & Him (Other official name)

Laugh track

None
Website links