Henry IX wins Rose d'Or
Henry IX and Fleabag win prestigious Rose d'Or awards
Henry IX has won Best Sitcom at the prestigious Rose d'Or Awards
Fleabag picked up the title for Best Comedy
James Corden was named Entertainer of the Year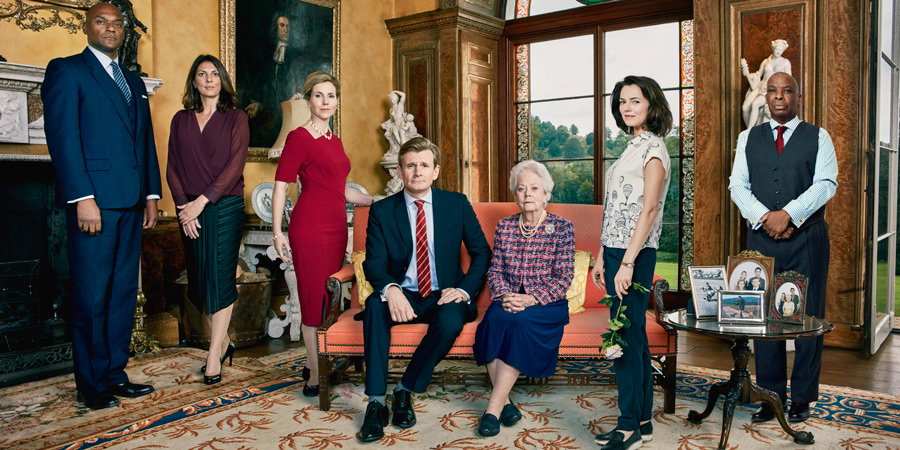 Gold sitcom Henry IX has won a prestigious Rose d'Or award.
The three-part comedy stars Charles Edwards as the fictitious Henry IX, King of the United Kingdom, on the cusp of abdicating the throne.
It was announced as the winner of the hotly-contested Best Sitcom category at the highly prestigious international awards. The results were announced this evening at a ceremony in Berlin.
Kara Tointon co-stars in the series as his love interest, Scottish florist Serena, with Sally Phillips as the cold Queen Katerina and Annette Crosbie playing the King's somewhat crotchety mother, Queen Charlotte.
Written by sitcom legends Dick Clement and Ian La Frenais - Porridge, Whatever Happened To The Likely Lads? - it was produced by Retort and broadcast on Gold in April this year. There has yet to be any news of a second series, but the programme's Rose d'Or win will strengthen its chances of returning to screens.
Producers said of the premise: "Having experienced a profound crisis of confidence brought on via a meeting with some young rap artists, Henry decides that he and the country at large will be best served if he abdicates in favour of his 23-year-old son Alastair - a person better equipped to 'connect' with this younger generation. These plans are hampered in turn by aloof wife Queen Katerina, dotty mother Queen Charlotte, loyal but ultra-royalist valet Gilbert and harried equerry Major Francis Hornsby-Bray."
Previous winners of the Best Sitcom Rose d'Or include Peep Show, Not Going Out and Raised By Wolves.
Meanwhile, Phoebe Waller-Bridge's cult-hit BBC Three series Fleabag won the award for Best Comedy, and James Corden picked up the first ever Entertainer of the Year prize. Dame Angela Lansbury received the Lifetime Achievement Award.
Conceived in 1961 with a single Golden Rose prize, the awards have been extended to multiple categories since 2004. At present, the UK holds a 100% attainment record for the Best Sitcom title, and British productions picked up 4 of the 10 prizes awarded this year.
Juries made up of industry professionals from 21 different countries shortlisted four nominees and then selected winners in each of the 10 categories.
---
For updates, click the buttons below.
Share this page