ITV3 plans Easter Carry On weekend with new documentary
ITV3 plans Easter Carry On weekend with new documentary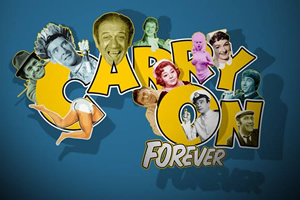 ITV has revealed that its classic entertainment channel, ITV3, will broadcast a back-to-back Carry On weekend at Easter.
Central to the line-up will be a brand new three-part documentary series, Carry On Forever.
Narrated by Martin Clunes, ITV describe Carry On Forever as "the definite guide to the Carry On movies - a true British institution".
They add: "Discover how legendary comedy moments were made with some of its greatest stars including Kenneth Williams, Sid James, Charles Hawtrey, Joan Sims and Barbara Windsor.
"Included within the programmes are new cast interviews, never before seen behind the scenes footage, extraordinary on set photography (some unseen for over 5 decades), emotional trips back in time for cast members, location reunions and much more."
Some of the Carry On cast providing interviews for the new documentary series include Amanda Barrie, Liz Fraser, Bernard Cribbins, Juliet Mills, Sally Geeson, June Whitfield, Shirley Eaton, Fenella Fielding and Jim Dale.
Classic comedy films such as those in the Carry On series have long been a staple of ITV3 programming, particularly on Bank Holidays and at weekends, often attracting significantly large viewing figures.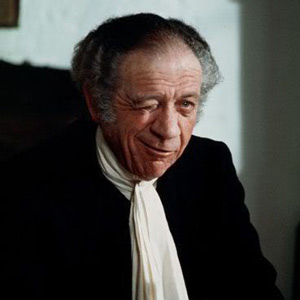 "Carry On is the most successful and best loved brand in British movie comedy history, influencing generations of comedians. Stars like Sid James, Charles Hawtrey and Kenneth Williams have remained icons to this day, their faces and catch-phrases known the world over," says Mark Robinson, Executive Producer from production company Shiver.
Mark continues "It has been an incredible privilege for Shiver to make this series - and to reunite many of the stars with their Carry On pasts - taking them back to filming locations and showing them behind the scenes photos they had never seen before. We can promise plenty of surprises in store for Carry On fans of all ages."
Paul Mortimer, ITV's Controller of Digital Channels, says: "This Easter on ITV3 we've commissioned a brand new documentary series for the channel celebrating the iconic Carry On films. Sitting alongside this 3 part series will be back to back Carry On movies ensuring ITV3 is the destination channel for laughter across the Easter weekend."
The hit series of films spanned 31 productions over 35 years, from 1958's Carry On Sergeant to the 1992 release Carry On Columbus. The franchise also spawned a number of television spin-offs, and there have been many television and radio documentaries about the films produced over the years.
These include a 2010 Radio 2 series hosted by Leslie Phillips, Carry On Forever!; and a 1970 Film Night special, Carry On Forever, going behind the scenes on Carry On Up The Jungle.
ITV3's Carry On Forever is expected to begin on Good Friday, 3rd April 2015.
Share this page