Absolutely Fabulous and Royle Family may return
Absolutely Fabulous and Royle Family may return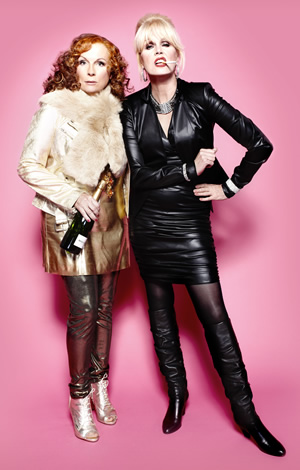 Hit BBC sitcoms Absolutely Fabulous and The Royle Family could return for more specials.
Speaking to the Broadcast Press Guild this lunch-time, BBC Controller of Comedy Commissioning, Shane Allen, revealed that Saunders is currently developing a brand new BBC comedy project, whilst "the door's wide open" for the return of the sitcoms, both of which began airing in the 1990s.
Saunders' Absolutely Fabulous recently returned to screens for three specials between Christmas 2011 and the 2012 Olympic Games, its first new episodes since a full fifth series of the sitcom was broadcast in 2003 and a Christmas special in 2004.
Allen said: "[Jennifer Saunders] is brilliant. I'd do anything she wants. [Absolutely Fabulous] is in the national fabric, isn't it? The door's wide open."
He also confirmed interest in further special episodes of The Royle Family - but not at Christmas.
The popular sitcom originally ran for three series from 1998 to 2000, returning for a special in October 2006, and Christmas editions in 2008, 2009, 2010 and 2012.
However, the last edition of the comedy proved somewhat of an embarrassment for the BBC. Originally commissioned for Christmas 2011, writer/stars Caroline Aherne and Craig Cash failed to complete scripts in time for production, leaving BBC One boss Danny Cohen with a gaping hole to fill in his Christmas Day schedule at short notice.
At the same event, Allen also spoke of a potential delay before any fourth series of hit sitcom Miranda may be on screen, and the cancellation of a number of sitcoms, including Getting On and The Wright Way.
Share this page