Sky Living orders sitcom set around street promotion team
Sky Living orders sitcom set around street promotion team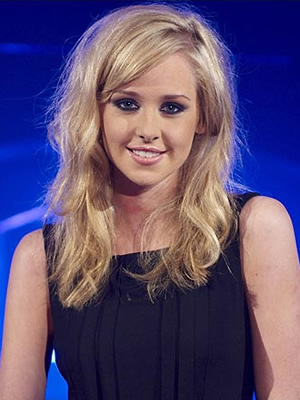 Sky Living has announced the commission of Give Out Girls, a sitcom set around a team who hand out freebie marketing promotions on city streets.
The channel explains: "Give Out Girls is a sharply observed, character-led sitcom about a gang of four girls (and a couple of guys) who work in the world of 'promotions'. Who are those girls out at 7am, dressed as light bulbs, giving you stuff you don't want?
"It's a world that's instantly recognisable to anyone who's ever done a job simply to pay the rent. It's about working hard at avoiding hard work and how your colleagues by default become your mates."
The sitcom will star Kerry Howard (Laura in Him & Her), Miranda Hennessy (Lee Nelson's Well Funny People), Cariad Lloyd (Cardinal Burns) and former X Factor semi-finalist singer Diana Vickers. They play the team who are "let loose up and down the country promoting a different product in a different venue each week. Seeking excitement and adventure they inject as much fun and mischief into the day as possible." The gang's motto is 'what happens on tour stays on tour'.
Howard will play Marilyn, the "lynch-pin of the group" who is "breezy, witty and at 29 is getting a bit old for this game". Meanwhile, Hennessy will be Zoe, a passive aggressive, self-loving dancer from New Zealand; Lloyd will play Poppy, who has her own unique way of looking at the world - she loves to party and is prone to obsessions when it comes to boys. Diana Vickers (pictured), in her first TV acting role, will play Gemma, the baby of the group, who is bright and enthusiastic with a naive view of the world.
The team will work under Debbie, played by Tracy-Ann Oberman (EastEnders, Friday Night Dinner). Debbie is described as being in her mid-40s and the "Northern, menopausal trouser-suit wearing, nightmare boss of the company".
Give Out Girls has been written by Tony MacMurray, who played Tony in The Office and has previously written on shows including Touch Me, I'm Karen Taylor, alongside comedian Hatty Ashdown, who has used her own time working as a promo girl as inspiration for the series.
The show is being produced by Big Talk Productions, whose other sitcoms include Rev and Him & Her, alongside writer Robert Popper's Popper Pictures (Watson & Oliver). The two companies have previously collaborated to make Channel 4 sitcom Friday Night Dinner.
Big Talk's CEO, Kenton Allen says: "It's terrific to be working with Robert Popper, Tony and Hatty on this really fresh and funny series. Everyone we talk to seems to have spent a period of their life doing this kind of job and with Hatty's hilarious first hand experiences informing the scripts, the show's authenticity shines through. It is remarkable the ridiculous things nice young people are asked to do in the name of a new type of Yoghurt."
Robert Popper adds: "I'm so thrilled to be working with such an exciting pair of writers, and of course working again with the wonderful Kenton Allen. Altogether it's one big 'Hoorah'!"
Sky Living's Antonia Hurford-Jones comments: "Give Out Girls is a fantastic addition to what is shaping up to be a really strong offering of original scripted programming on the channel, of which I am hugely proud. With its mix of brilliant characters and the situations they get themselves into, we feel confident this is a series our customers will both enjoy and identify with."
Sky comedy commissioner Lucy Lumsden adds: "We're delighted to be working with Big Talk and Popper Pictures on Give Out Girls. With brilliantly funny scripts and a fabulous cast, we can't wait to see Sky Living's latest comedy offering hit our screens."
Give Out Girls is the latest in a number of shows to be commissioned by Sky Living, as the network continues to invest in comedy across its portfolio of channels. Other Sky Living series in production include Doll & Em, Trying Again and another series of Mount Pleasant.
The six-part series of Give Out Girls will be on television later in the year.
Share this page