Gold commissions first studio sitcom, Us And Them
Gold commissions first studio sitcom, Us And Them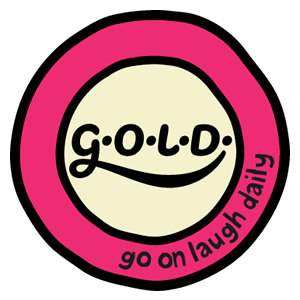 Gold, the subscription digital channel, has announced it has ordered Us And Them, its first studio sitcom.
The 6-part series is written by Steve Turner, whose recent credits include CBBC shows Jinx and Tracy Beaker Returns and ITV comedy drama Great Night Out.
Us And Them tells the story of Lauren and Ed who are madly in love, despite their 20 plus-year age gap. The only problem is that Lauren's family and everyone around them seems to have an opinion on the subject. Ed's ex-wife Lydia rents the house opposite the couple, whilst Lauren's family are constantly meddling, and Ed's friends think she's a trophy girlfriend.
The episodes, which will be 40 minutes long including the advert break, are being produced by Hat Trick Productions, the company behind Great Night Out on which Turner worked, and hit sitcoms including Outnumbered and Spy.
Gold's Steve North says: "Us And Them is funny, engaging and a perfect fit for Gold's audience. We are in talks with a number of high profile actors to play the lead roles and look forward to welcoming a stellar cast to the channel. UKTV's investment in Gold is really starting to pay off and we are confident that this new series will appeal to our viewers."
Commissioner Sarah Fraser adds: "We are delighted to be working with some of the best on and off screen British comedy talent out there and are really looking forward to seeing these twisted family tales come to life."
Gold is in the process of investing heavily in original content for the first time. Last year the channel brought back The Comic Strip, with The Comic Strip Presents: Five Go To Rehab the channel's highest rating show of 2012 with 629,000 viewers.
The station is also currently airing a brand new series of Yes, Prime Minister, which they report is delivering ratings 70% up on the schedule slot's average. The channel has also recently commissioned Jo Brand's Great Wall Of Comedy, a show which will discuss classic comedies.
UKTV's director of Commissioning, Jane Rogerson, talking about Us And Them, says: "The scripts are laugh out loud funny. This is an exciting progression of our commissioning strategy on Gold following The Comic Strip Presents: Five Go To Rehab, Bring Me Morecambe And Wise, Yes, Prime Minister and Jo Brand's Great Wall Of Comedy."
Hat Trick's Jimmy Mulville concludes: "It's great that UKTV are now venturing into commissioning original comedy and even better that they have chosen Hat Trick's Us And Them, written by the brilliant Steve Turner, as the first series created specifically for Gold. We're thrilled and honoured and hope this is the start of great things to come."
Casting details for Us And Them are expected to be announced in the next few months.
Share this page