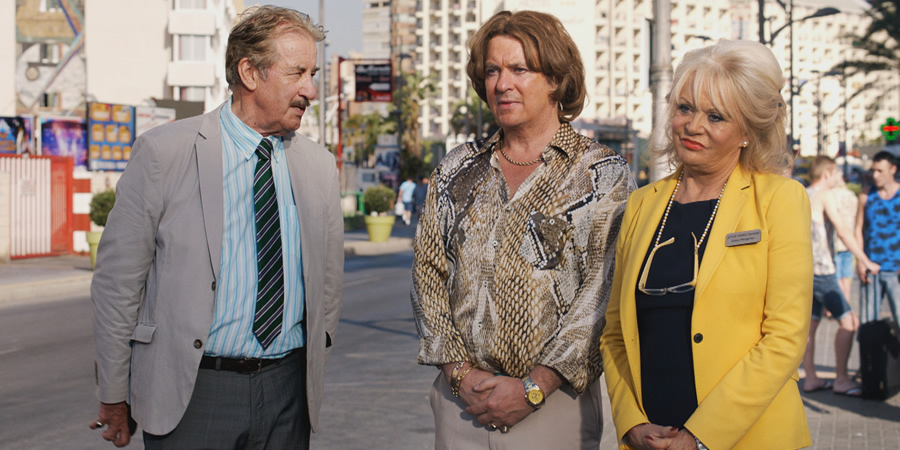 Series 10, Episode 7
Joyce is furious with Monty & Sam - can they get rid of Sammy? Doreen jumps the gun sending Pauline's novel to publishers, time to meet Doreen's new boyfriend! Billy & Sheron take a trip down memory lane and Joey & Callum try their hand as tour guides.
Broadcast details
This episode is currently available on ITV Hub
Date

Wednesday 18th April 2018

Time

9pm

Channel

Length

60 minutes
View more broadcast data
Help celebrate and promote British comedy by donating to fund more content and functionality. BCG Supporters get extra features in return, including this episode's audience figures data.
Find out more
Already a donor?
Sign in
Cast & crew
Video
Too eager to open a bottle, Dennis overdoes it and ends up accidentally knocking out Nigel!
Featuring: Gareth Hale (Dennis), Norman Pace (Nigel).
Press
Joyce is positively fuming after the appalling performance by Sammy (a returning Shane Richie) at Neptunes, made all the worse once she discovers that Monty has given him a contract at Solana. Elsewhere, Doreen makes a dreadful blunder by sending off Pauline's novel to be published prematurely.

Ben Arnold, The Guardian, 18th April 2018