Comedy stars to appear in new iPlayer comedy shorts
Comedy stars to appear in new iPlayer comedy shorts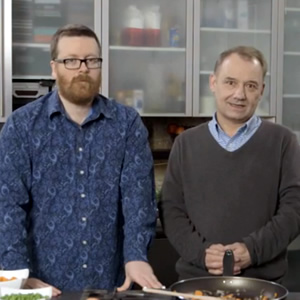 May 2014 Update: Pictures of the six shows (Stewart Lee's show wasn't made in the end). View
The BBC has announced the launch of a new, redesigned version of its online catch-up service iPlayer.
As part of a drive to get more people to use the service, the corporation has commissioned a number of short comedies made especially for the platform.
The BBC has signed up stars including Meera Syal, Micky Flanagan, Bob Mortimer, Frankie Boyle, Matt Berry, Morgana Robinson, Stewart Lee and Reece Shearsmith to make the one-off shows.
The corporation says they have given the comedians creative freedom to film something they've always wanted to make.
"Each comedian is doing a comedy short exclusively for BBC iPlayer, a 'passion piece' they've always wanted to do - these range from an Austro-German medical caper set in the Forties, to a live cookery show. They are as long as they are funny, and will be available on iPlayer from May."
Full details are yet to be announced about the seven comedies, however the titles have been revealed as: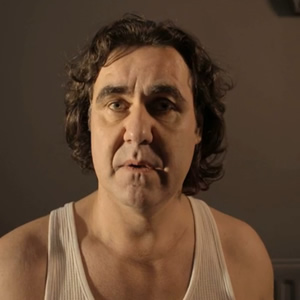 Micky Flanagan's Foxageddon
Frankie Boyle And Bob Mortimer's Cookery Show
Reece Shearsmith 'The Case Of The High Foot'
Channel Morgana
Matt Berry: The Lone Wolf
Stewart Lee: Boom Boom Out Go The Lights
Meera Syal's Bollywood Fights
The episodes are being made by Vic & Bob's company, Pett Productions.
Many of the comedians involved in the new shorts already have existing working relationships with the BBC. Bob Mortimer, Morgana Robinson and Matt Berry all recently starred in BBC Two sitcom House Of Fools; whilst Stewart Lee is currently fronting Series 3 of Stewart Lee's Comedy Vehicle.
Meanwhile, Reece Shearsmith, who will star in The Case Of The High Foot alongside Sally Phillips (pictured), can currently be seen starring in Inside No. 9.
However, notably, Frankie Boyle is one name on the list who has not been associated with the BBC in any significant way since he quit Mock The Week in 2009. Today's news marks a return to the media giant for the controversial comedian. The stand-up has also co-written Blocked, a new sitcom pilot for Radio 4.
The BBC's Victoria Jaye explains the BBC's motivation for commissioning the new comedies: "New talent is the BBC's life blood. We want BBC iPlayer to be where the best up and coming British talent choose to showcase their first work, because we'll give them the creative freedom to tell the stories they want to tell, supporting them with all the expertise the BBC has to offer. We want BBC iPlayer to be the place audiences go first to see the most exciting work."
The BBC is also currently developing another series of BBC Three's Comedy Feeds pilots, which will premiere on iPlayer later this year. Full details are due to be announced at a later date, however it is already known that the shows will include Tom Rosenthal and Naz Osmanoglu's Flat News, and a sitcom starring Josh Widdicombe called simply Josh.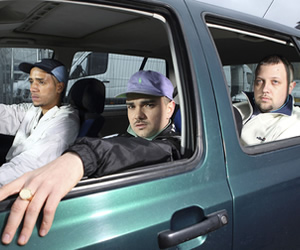 Originally known as Feed My Funny, this will be the third year of the BBC's Comedy Feeds initiative. It has so far spawned three full series: Impractical Jokers, which is now in its second run; Nick Helm's Heavy Entertainment, set to launch later this year; and People Just Do Nothing (pictured), scheduled to begin on BBC Three shortly.
The BBC says of the latter show: "The People Just Do Nothing pilot was the most shared programme on iPlayer in July 2012 and the new four-part series that's been commissioned for BBC Three will premiere on iPlayer in May."
Today's news signals the BBC is indeed strengthening its plans to try to convince as many fans as possible to use the BBC iPlayer as a primary destination for finding comedy to watch. It follows last week's controversial news that executives are planning to take BBC Three online-only in 2015.
Aside from the seven newly announced Comedy Shorts, the BBC has also commissioned a number of other formats for iPlayer, including two comedy dramas which can be watched online from today.
My Jihad is a romantic comedy drama about Nazir, a man who throws himself into a speed-dating night with charm and enthusiasm, only to have his inadequacies ruthlessly exposed by the discerning females.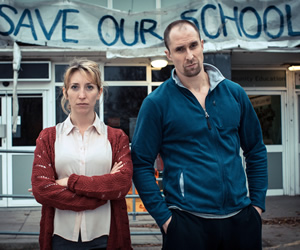 Tag (pictured) is an 'action-comedy short' that stars Daisy Haggard (Uncle) and Andrew Brooke (PhoneShop) as two teachers in a rundown school. It is set around Northgate Comprehensive, which will be shut down in just a few hours. In among the ruins of a once passable educational institution, a duel is taking place: two teachers, now combatants, mortal foes, see out the end of an era with a game of tag.
In the below video viewers can see previews of Micky Flanagan's Foxageddon, Frankie Boyle And Bob Mortimer's Cookery Show and Reece Shearsmith 'The Case Of The High Foot', as well as scenes from the new series of People Just Do Nothing. The video also features of some of the BBC's other new iPlayer commissions, including Tag and My Jihad; plus a political-focused trilogy from film-maker Adam Curtis; and a documentary about sci-fi fandom:
Share this page