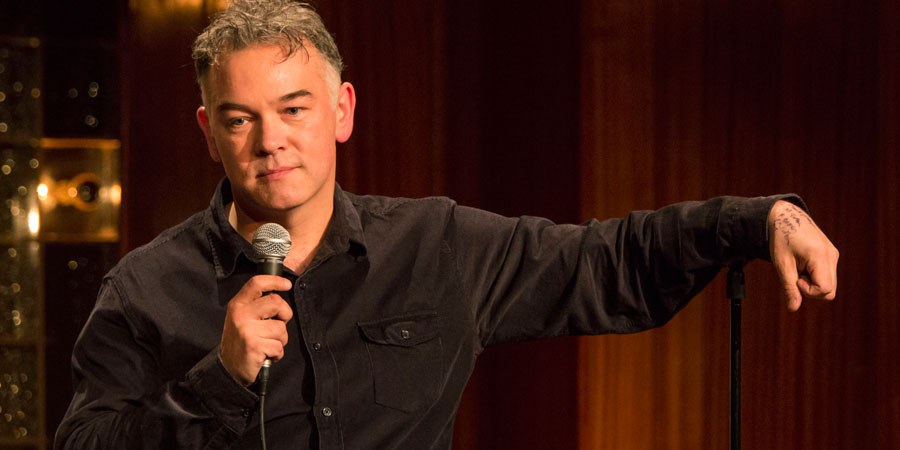 Genres

Stand-Up, Sketch Show

Broadcast

Channel

Episodes

Starring

Stewart Lee, Tara Flynn, Paul Putner, Kevin Eldon, Miles Jupp, Simon Munnery, Peter Serafinowicz, Cathryn Bradshaw and others

Writers

Stewart Lee and Sean Gray

Director

Producer
Stewart Lee's Comedy Vehicle marks the return to television, after a decade's absence, of one of the finest stand up comedians working today. The series sees Stewart tackle a different topic each week in his inimitable fashion - all of it thoughtful and challenging.
The show is recorded at the atmospheric Mildmay Club, a working men's club in Newington Green.
In Series 1, Lee's stand-up is broken up by sketches related to the stand-up topics. In the second series, Armando Iannucci punctuates the stand-up performance with searching questions for the comedian that ensure he keeps his feet on the ground. Series 3 onwards sees Chris Morris take over the interviewer's role.
Use the menu bar above to access more pages.