Hare And Tortoise launch
New TV comedy production company Hare And Tortoise launches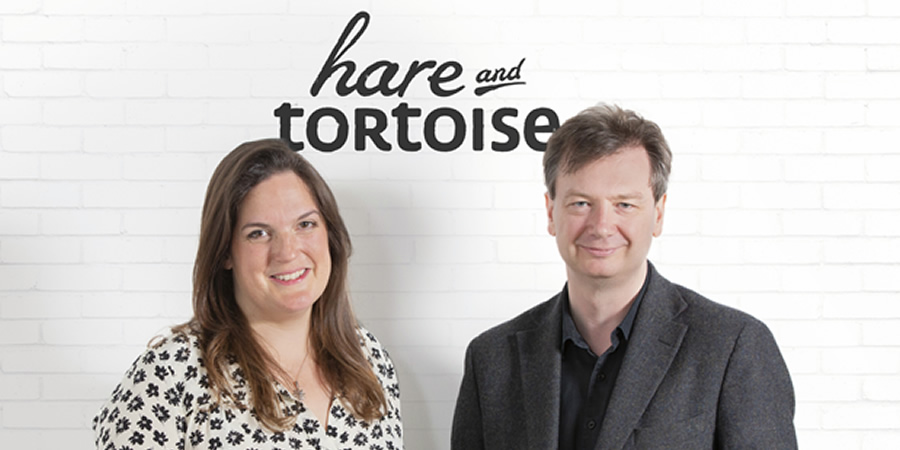 Hare And Tortoise, a new comedy-focused TV production company, has launched.
The company, which is a division of FremantleMedia, will be lead by experienced executives Jon Rolph and Claire Nosworthy.
FremantleMedia says: "Hare And Tortoise will build on Jon and Claire's two decades of experience in comedy, entertainment, and factual to develop cross-genre projects for the UK and global markets. The new label will bring together new and established writers, performers, producers and directors in surprising new creative partnerships, creating returnable series for both traditional broadcasters and new global platforms."
Hare And Tortoise will replace Retort, the production label that Rolph headed up. During his tenure there, its output included Count Arthur Strong, Chewing Gum, Birds of A Feather and The IT Crowd.
Jon Rolph says: "Claire has an enviable reputation as a creative Executive Producer on some of television's biggest formats [such as Masterchef], but we both started our TV careers making a panel game in Norwich. She still has the same instinctive understanding of comedy and comedy talent as she had then. Together as Hare And Tortoise we'll be fleet of foot and robust of shell in the race to deliver the best new shows."
Claire Nosworthy adds: "Comedy is full of unlikely double acts, and as Hare And Tortoise we will be looking to foster many more great partnerships. Just as audiences do, we'll happily cross genre boundaries in search of great characters and great stories, mixing and matching scripted comedy, comedy entertainment, funny factual and light drama to create projects with humour at their heart."
FremantleMedia's Cecile Frot-Coutaz says: "Throughout the history of entertainment and business we have seen the power of a strong creative double act. The pairing of two people with very different personalities, who share the same values and ambitions and complement each other perfectly - this is exactly what we have with Jon and Claire collaborating again after so many years. We are excited to welcome Hare And Tortoise to the FremantleMedia family."
The new company has launched by announcing a 'first look deal' with top producer Gill Isles. Her recent series including Car Share, Detectorists, Man Like Mobeen and the forthcoming Idris Elba Netflix sitcom Turn Up Charlie.
Talking about this deal, Rolph says: "Gill's unmatched passion for comedy and her consummate skill as a producer make her the most sought-after in the business. She's smart, hugely experienced and naturally funny, and Claire and I are delighted she's agreed to work with us again to develop brilliant new shows".
Gill Isles comments: "Jon and Claire were the first comedy producers I ever worked with and I'm thrilled to be teaming up with them again. In the spirit of their new double act, I see myself as Schnorbitz to their Mike and Bernie Winters."
FremantleMedia says the new label is already actively investing in rights, formats and scripts from new talent and established writers. Series in development that they have announced today include:
Scarfolk
A comedy drama based on Richard Littler's cult hit dystopian blog Scarfolk Council. Full story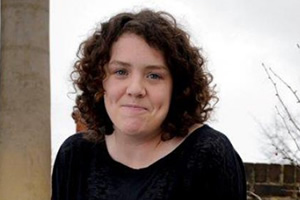 Touretteshero
A comedy series from acclaimed performer Jessica Thom, who has tourettes. Full story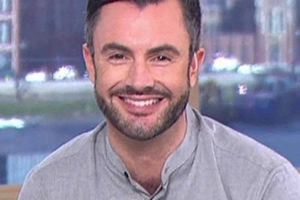 Helmets
A mainstream comedy co-created by former policeman Dan Clark-Neal. Full story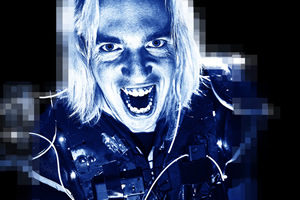 The Dark Room
A TV format based on the hit live interactive comedy anti-game show created by John Robertson. Full story
FremantleMedia comments: "These titles join a slate that includes active script developments from new and established writers from Scotland, Wales, Northern Ireland and the Republic, and as far away as New Zealand."
Share this page