Edinburgh shortlist 2018
Edinburgh Comedy Awards shortlist 2018
Best Show: Ahir Shah, Alex Edelman, Felicity Ward, Glenn Moore, Kieran Hodgson, Larry Dean, Rose Matafeo
Newcomer: Ciarán Dowd, Maisie Adam, Olga Koch, Sara Barron, Sarah Keyworth, Sindhu Vee
Notably, for the first time the Newcomer list is dominated by female acts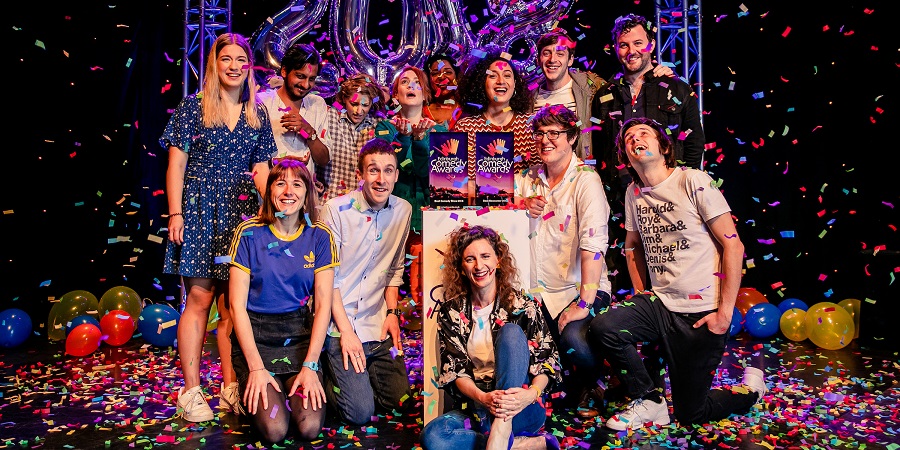 The shortlists for the Edinburgh Comedy Awards 2018 have been announced. Click on a show title to read all the reviews. The details are supplied by the Awards' organisers.
Best Comedy Show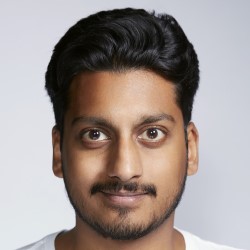 Ahir Shah's hour of stand-up, about life and what comes after death, and what comes before, and Bohemian Rhapsody. Shah's last show, Control, enjoyed a critically acclaimed Fringe run, culminating in a nomination for Best Comedy Show at the 2017 Edinburgh Comedy Awards.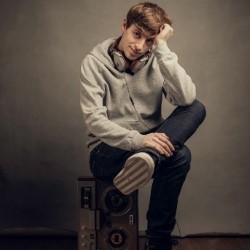 2014 Edinburgh Comedy Award Best Newcomer Alex Edelman returns with his third solo show. It's about jigsaw-loving Nazis and tribalism. In the last year alone, Edelman has performed on Conan, supported Beck and Ricky Gervais and saw his special, Live At The BBC, released on Netflix. A Boston native, NYC dweller, this millennial posterboy is wise beyond his years, remarkably self-assured and at the top of his game.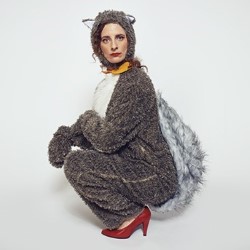 Fresh off the back of her new BBC Radio 4 series Appisodes, a Netflix special Live From The BBC, and regular co-host of The Guilty Feminist Podcast, Felicity Ward returns to the Edinburgh Fringe after a two-year hiatus.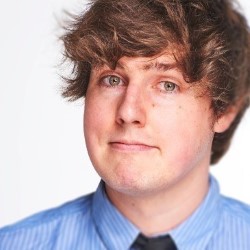 Glenn Moore: Glenn Glenn Glenn, How Do You Like It, How Do You Like It
Glenn Moore from Mock The Week and Absolute Radio presents a new show full of the distinctive jokes and offbeat gags. This time, he's going somewhere nobody's been before so you might want to join him for the big send-off.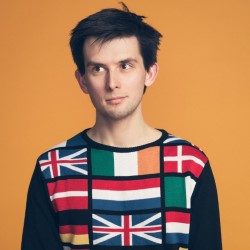 Twice nominated for the Edinburgh Comedy Award (2015 & 2016), Kieran returns to the Fringe with the epic tale of how Britain joined Europe in the first place. An overambitious hour of history, politics and enduring friendship punctuated by stunningly accurate impressions of dead politicians you've never heard of.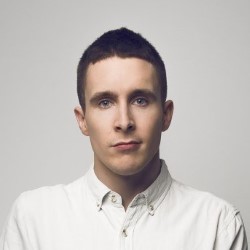 The 2015 Best Newcomer nominee returns to Edinburgh fresh from a sell-out international tour and smash-hit Live At The Apollo debut. Larry returns with a new hour of "unexpected and excellent" **** (Times) thoughts on Scottishness, sodomites and self-esteem.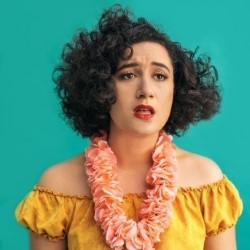 Rose Matafeo has kissed nearly 10 men in her life, AKA she's a total horndog. But what is horniness? Is it that intangible essence of excitement and opportunity? A fire that flickers in the beating heart of every human being? Or is it simply wanting to bone everyone, all the time? Stand-up, sketch and mid-20s angst from this critically acclaimed New Zealand comic.
Newcomer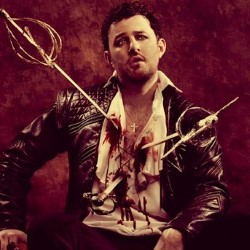 Don Rodolfo is a total butthead, a shameless libertine and the greatest swordsman the world has ever seen. The grotesque love child of Don Juan and Don Quixote takes you on a journey through his conquests, his adventures and every stupid thought in his idiot head. Returning to Edinburgh with his debut solo show, Ciarán is a character comedian and member of the critically acclaimed sketch group BEASTS.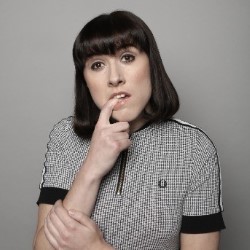 18 months ago, Maisie decided to try stand-up comedy. Within a year, she won the biggest stand-up comedy newcomer competition (becoming the fourth woman to have done so in its 30 years), opened for major comedians, and claimed a Best New Comedy nomination at Brighton Fringe. In her debut, the northerner and self-confessed "Slave to the Sesh" relays her experiences of navigating the recklessness of youth whilst dealing with a medical condition that requires you to be a "Sensible Susan". Winner: So You Think You're Funny? 2017.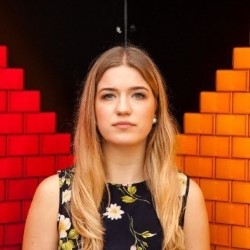 In 2014, Olga Koch's father got stopped by authorities on the Russian border, which resulted in the most surreal year of her family's life. This year, the Amused Moose National New Comic Award finalist will try to dissect this real-life spy drama with nothing but a projector and "a naturally comic mind" (Bruce Dessau). As heard on The Now Show.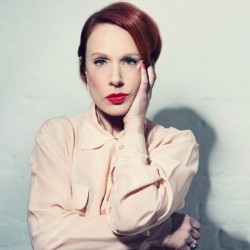 The "reigning queen of New York's live storytelling scene" (Jon Ronson) and host of the hit US storytelling show, The Moth, delivers her debut stand-up hour. Filthy, funny and incisive, Barron skewers her husband, her child, WhatsApp, herself and, notably, a tweenage sex script she wrote way back in 1992. As heard on The Guilty Feminist and BBC Radio 4 Extra.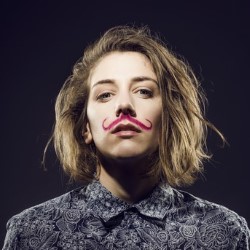 Nottingham-born rising star Sarah Keyworth tells you about her life with an important little girl and her battle against every expectation of what being a girl means. Think Girls Just Wanna Have Fun but British, deadpan and in no way similar. Tour support for Dane Baptiste, Stewart Francis and Kerry Godliman. Funny Women runner-up.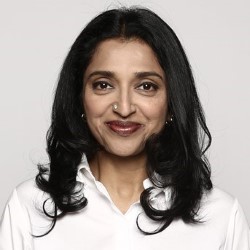 Loving your children, spouse and ageing parents is very hard work, very intense and, a lot of the time, it sucks. But who wants to live without love? Highly anticipated debut from host of BBC Radio 4's Comedy of the Week podcast.
---
Nica Burns, founder and Director of the Awards, says: "A truly international shortlist of extremely talented funny comedians for Best Comedy Show, with female stand-ups dominating an outstanding Best Newcomer shortlist for the first time in the history of the awards. Between them, they cover every aspect of contemporary life, from why Britain voted to stay in the EU in 1975 to family, personal relationships, love, sex in your 20s, gender and sexual identity, living with your in-laws and being the only Jew at a meeting of the far-right."
The awards' judges will now re-watch the shortlisted shows, with the winners announced at a ceremony in Edinburgh at lunchtime this Saturday.
The prize money for best comedy show is £10,000 with £5,000 for Best Newcomer. The Panel Prize winner - also due to be announced on Saturday - will receive £5,000 as well.
All eligible shows were automatically seen as part of the judging process. This year's panel is chaired by Stephen Armstrong (The Sunday Times) with the panel consisting of Gayle Anderson (The Herald), Jane Dempsey (public panellist), Joe Gardner (public panellist), Morwenna Gordon (Sky), Richard Morris (BBC), Sarah Asante (BBC), Saurabh Kakkar (Big Talk), Tashi Radha (public panellist) and Tristram Fane Saunders (The Telegraph).
See tweet
Share this page