ITV order gay sitcom starring Derek Jacobi and Ian McKellen
Sunday 28th October 2012 @ 5:29pm by
Aaron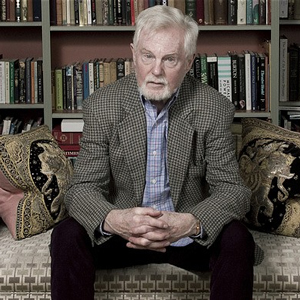 ITV has commissioned a brand new sitcom starring Sir Ian McKellen and Sir Derek Jacobi (pictured).

Vicious will see the pair, both gay in real life, playing an elderly homosexual couple living together in Covent Garden.

Ageing partners, Freddie and Stuart, are two men who have lived together in a small flat for nearly 50 years. Freddie was a budding actor and Stuart a barman when they first met but their careers are now pretty much over and their lives now consist of reading books, walking their dog and bickering.

Joining Freddie and Stuart is feisty best friend Violet (played by Frances De La Tour). She's young at heart with a delicious sense of humour and always on hand to calm Freddie and Stuart down during one of their many arguments.

Their worlds are turned upside down with the arrival of a young man, Ash, as their new upstairs neighbour. Details on who will play this fourth character have not yet been announced.

The series of six 30-minute episodes, which will be filmed in front of a live audience, is being lined up for broadcast on ITV1 from April 2013, according to the Star on Sunday, and has been written by Gary Janetti, a former writer and executive producer of hit American sitcoms Will & Grace and Family Guy.

An unnamed source told the tabloid newspaper: "No one can quite believe ITV have managed to get Sir Ian on board. Brit stars don't get much bigger than him. It's a great coup for ITV to get these two."

Vicious will be directed by Ed Bye, a veteran of studio-based sitcoms, with other credits to his name including My Family and Red Dwarf.

ITV commissioner Myfanwy Moore says: "ITV is thrilled this exciting and bold sitcom, with stellar performers and writing talent is to join the increasing slate of new look comedy shows on the channel."

McKellen is also the star of a mockumentary pilot currently being pitched to broadcasters by the company behind As Time Goes By and My Family. The Academy sees McKellen playing his own (fictional) brother, the headmaster of a south London drama school - Clapham Academy of Creative Arts (CACA).

Sir Derek Jacobi, meanwhile, stars alongside Anne Reid in forthcoming BBC One comedy drama Antony And Cleopatra. The series is expected to start later this year.

The BBC were also recently developing a sitcom with a similar premise. A pilot for George And Bernard Shaw, written by Cabin Pressure's John Finnemore, was filmed last year for BBC One by Feelgood Fiction. It starred Robert Lindsay and Richard Griffiths as a gay couple on the 'wrong' side of 'middle age'.

This story was updated on Monday 5th November to change the title from 'Vicious Old Queens' (the working title) to just 'Vicious', and to add in the ITV quote, and Frances De La Tour, and Ed Bye details.
Latest News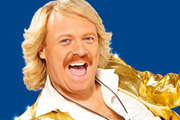 A TV sketch show is reportedly being developed by ITV for the comedy character Keith Lemon.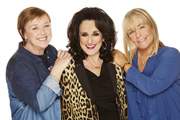 Hit sitcom Birds Of A Feather is to return for a landmark eleventh series, its second since being revived by ITV.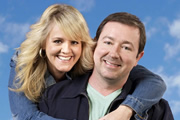 Sky Living has ordered a fourth series of Mount Pleasant, the comedy drama starring Sally Lindsay and Daniel Ryan.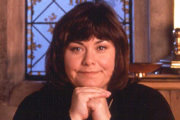 Dawn French is to perform a special Thought For The Day on Radio 4 in character as Geraldine Granger from the hit BBC sitcom The Vicar Of Dibley.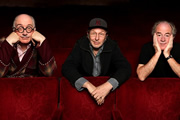 The original cast of Douglas Adams's comic sci-fi radio sitcom The Hitchhiker's Guide To The Galaxy are to reunite for a new recording.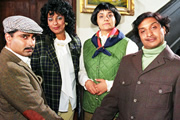 The hit BBC sketch show Goodness Gracious Me is to be resurrected for a special one off edition to celebrate 50 years of BBC Two.