See Also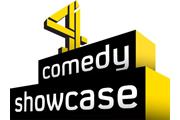 Channel 4 broadcast six new comedy pilots in 2007 under the 'comedy showcase' heading.
Satirical Channel 4 series thatpurports to tell the true stories behind the world's biggest celebrity stars.
Impressions show starring Morgana Robinson and Terry Mynott.
Impression show starring Jon Culshaw and Debra Stephenson. Their targets include Jonathan Ross, Amy Winehouse and Madonna.
Frankie Boyle provides a mix of acerbic and razor-sharp stand-up and sketches in this, his first solo series.