David Walliams' bestselling children's novel Ratburger is coming to Sky TV this Christmas. Here are some first look pictures from the show...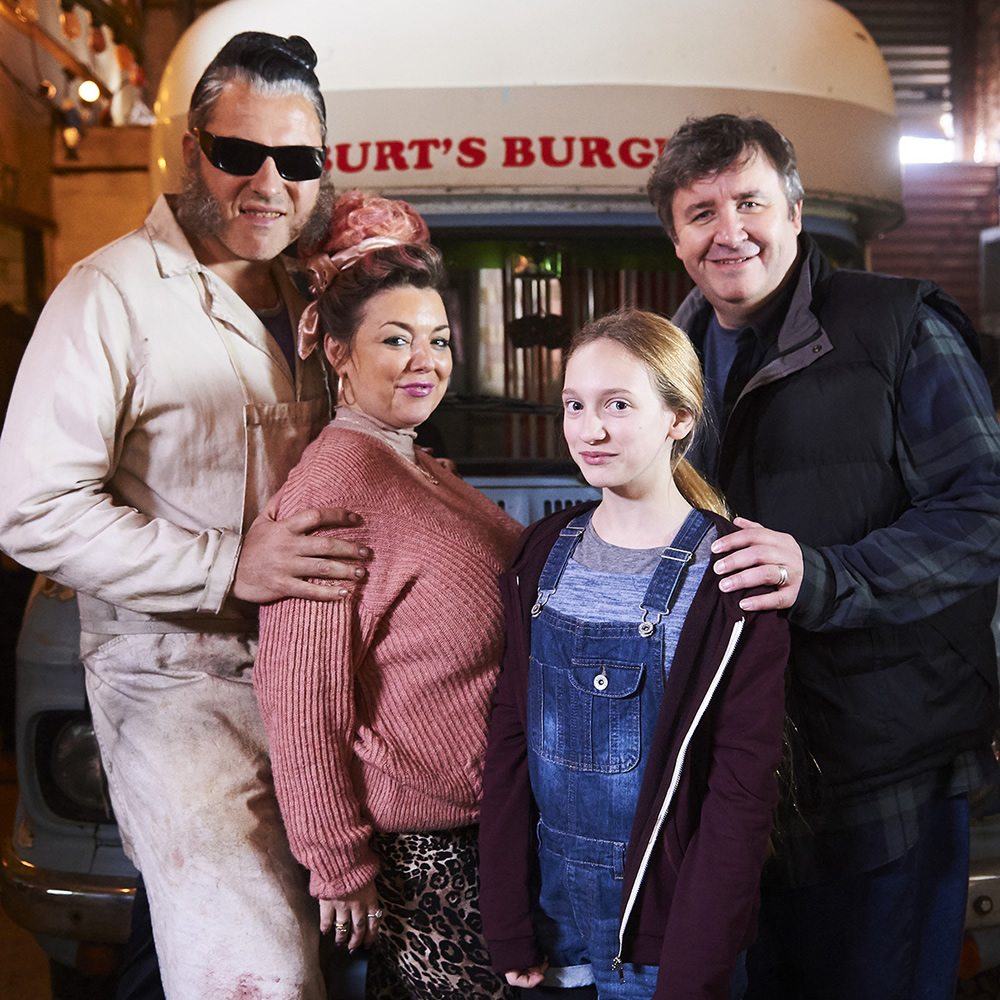 The picture above shows Talia Barnett as Zoe, with Mark Benton as her dad. Plus Sheridan Smith as her stepmother and Walliams as Burt the burger man.
Ratburger follows the story of a young girl called Zoe, whose stepmother hates her and whose dad is never around. When Zoe discovers a baby rat in her bedroom, she names him Armitage and they quickly become friends, especially when she discovers that he is no ordinary rat - he's a rat that can dance!
Zoe wants to show off her rodent pal's skills at the school talent show, but her stepmother and shifty burger man Burt have other ideas. Most of which involve a mincer and putting rat burgers on the menu...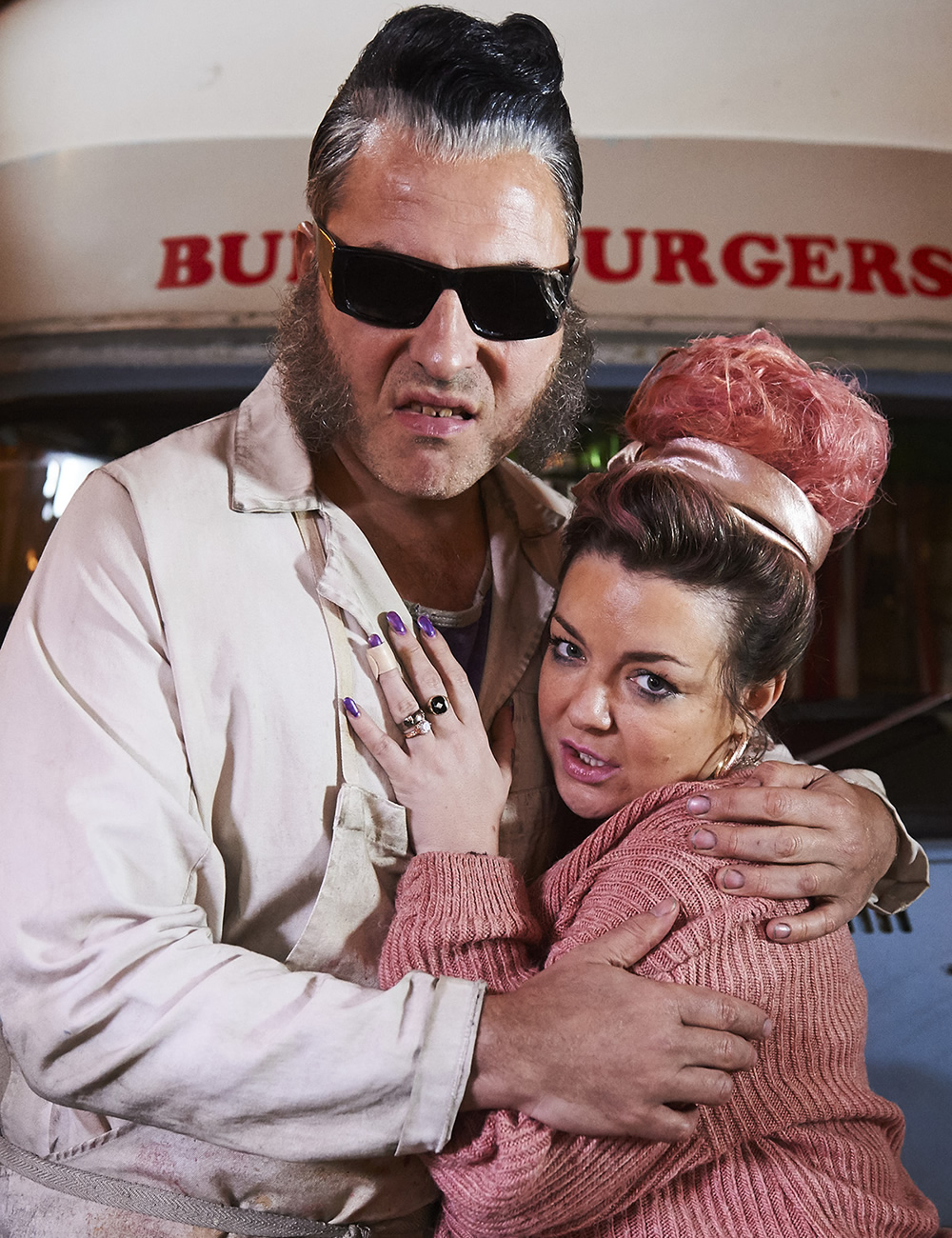 Sky says: "The images reveal David and Sheridan like you've never seen them before and give a taster of the hilarious and gruesome tale, with David as evil villain Burt and Sheridan as the horrid stepmother."
Ratburger will also feature Nigel Planer as the Headmaster, and Ben Bailey Smith as celebrity chef Charlie Jacobs and other stars include Sophie Thompson, Sarah Hadland and Jocelyn Jee Esien.
Jon Mountague, head of comedy at Sky, says: "Hilarious, gruesome and warm-hearted in equal measure, Ratburger is a terrific tale. It brings David Walliams and Sheridan Smith proudly into Sky One's cracking comedy line-up, alongside Jack Whitehall [Bounty Hunters], Rupert Grint [Sick Note] and Idris Elba [In The Long Run]."
Ratburger will be shown on Sky One and TV streaming service NOW TV this Christmas.
Published: Wednesday 18th October 2017