Blue Badge Specials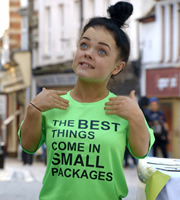 First broadcast: Monday 1st June 2015
Fran takes a tumble in a launderette, Stephen needs help retrieving his dog's frisbee and Liam's parachute jump goes wrong.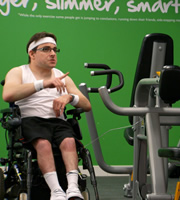 First broadcast: Monday 8th June 2015
Featuring a cast made up entirely of actors with a disability, people who have a knack for causing mischief and mayhem.
This man wants to try out a new bed.