Nick Grimshaw to host BBC Three panel show
Nick Grimshaw to host BBC Three panel show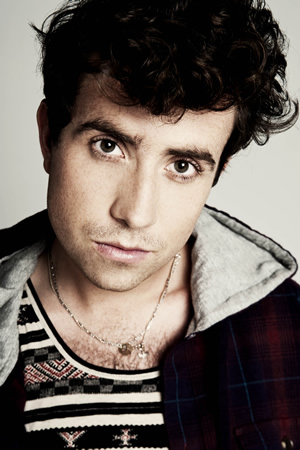 Radio 1 presenter Nick Grimshaw has been signed up to host Sweat The Small Stuff, a new BBC Three panel show format.
Producers describe the show as follows: "Sweat The Small Stuff is about the small things which are big issues. Our celebrity panellists worry about these small things too, and are on hand to solve some pretty big dilemmas. Can you de-friend your mum on Facebook? And is it morally wrong to buy something, wear it, and then take it back? Helping solve these problems, and sharing what they've been sweating about themselves."
Rickie Haywood-Williams and Melvin Odoom, better known as Kiss 100 Breakfast Show DJs Rickie & Melvin, will act as the team captains, and will be joined by a mix of comedians and celebrity guests.
A trial episode of Sweat The Small Stuff is due to be recorded shortly, and a full series commission is likely if BBC Three bosses are pleased with the show.
This news is notable as BBC Three has largely avoided panel show formats until now. Aside from broadcasting the one-off 24 Hour Panel People, its only panel show to date is the short-lived series The King Is Dead - however, recent series Britain Unzipped, a panel-chat entertainment format, did cover similar ground.
Sweat The Small Stuff is being made by Talkback, the production company behind hit ITV2 panel show Celebrity Juice and the aforementioned Britain Unzipped. This latter show, co-hosted by Grimshaw's fellow Radio 1 DJ Greg James alongside Russell Kane, is due to return for another series on the channel this autumn, but under the new simpler title Unzipped.
Nick Grimshaw is due to take over the high-profile Radio 1 Breakfast Show from Chris Moyles on Monday 24th September as the station attempts to meet the BBC Trust's directives that Radio 1 should appeal to a younger audience than it does now. Grimshaw said it was a "dream" to succeed Moyles, the longest-serving breakfast show host in Radio 1 history.
Grimshaw has previously appeared on 8 Out Of 10 Cats and Never Mind The Buzzcocks, and co-presented Radio 1's Edinburgh Fringe comedy coverage for the last two years.
Share this page