Mel Giedroyc Unforgivable 2
Mel Giedroyc's Unforgivable to return for Series 2
Panel show Mel Giedroyc: Unforgivable is due to return to Dave for a second series
The host said: "I'm so pleased because we had a lot of fun making that show"
Giedroyc's first novel, The Best Things, loosely based upon her experience of falling on hard times, is out now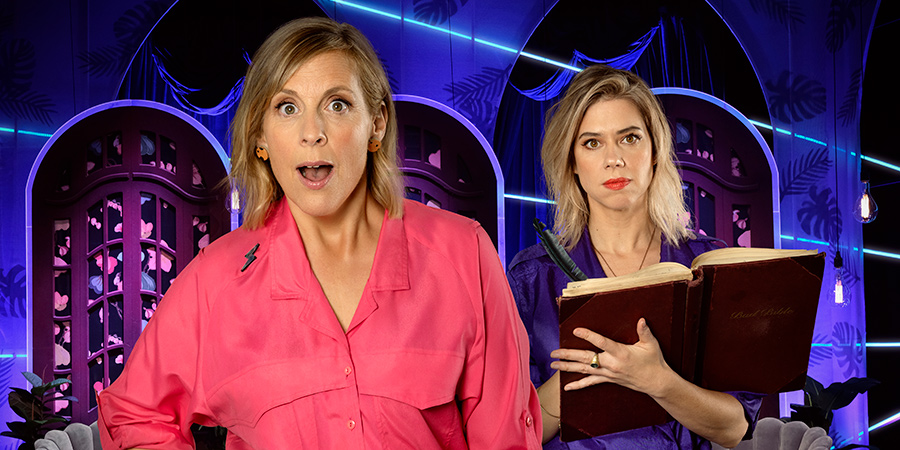 Mel Giedroyc's Unforgivable is returning to Dave for a second series, Giedroyc has revealed.
"I'm so pleased because we had a lot of fun making that show" she told Lorraine Kelly on her ITV show. "We're going to make some more, fingers crossed at the end of June, beginning of July. So hopefully some time around the beginning of autumn that will be back on Dave.
"Great, great fun, naughty show, you must come on Lorraine" she told the daytime show presenter. "I want to hear your secrets."
Co-hosted by Lou Sanders, Unforgivable features comedians and celebrities competing to convince Giedroyc that they are the most unforgivable person in the room.
Confessions to have aired on the show include Jo Brand revealing how she beat a drink-driving charge, Sara Pascoe on how she lied about having cancer to get out of work and Jimmy Carr admitting to burning the shape of a giant penis into his school playing field.
Other guests to have appeared include Graham Norton, Jennifer Saunders, Johnny Vegas, Tom Allen, David Baddiel, Desiree Burch, Sophie Duker and Ed Gamble.
Made by Expectation Entertainment (Intelligence, Alma's Not Normal), eight episodes aired in February and March.
The first episode attracted 468,000 viewers, with 310,000 tuning in for episode seven, the last for which figures are available.
Giedroyc was appearing on Lorraine to promote her first novel, The Best Things, published today and loosely based upon her own experience of falling on hard times before her career revived in 2006.
"I did have a bit of a financial bump 15 years ago that meant that we lost our house, we had to move extremely quickly" she said. "And I think when that happened to me in real life, I did think through the kind of stress and the scariness of it, oh my goodness, this could be a good story actually. So you know good things come out of bad things."
Giedroyc also disclosed her desire to bring attention to her home town of Leatherhead, where she was born and grew up, by setting the novel there, adding that she wanted to write a trilogy of books set in the Surrey suburb. "I want three stories set in Leatherhead" she enthused.
Hitmen, her Sky One sitcom with long-time comedy partner Sue Perkins is set to return for a second series and she will present the Channel 4 carpentry competition show Good With Wood, both of which are expected to air later this year.
---
For updates, click the button below.
Share this page