Victoria Wood's Secret List
Victoria Wood's Secret List coming to BBC Two
Two part documentary series Victoria Wood's Secret List is coming to BBC Two later this year
The hour-long episodes will showcase the comedian's sketches and feature footage from her personal archive
The sketches featured are based on a list found in one of her personal notebooks, after her untimely death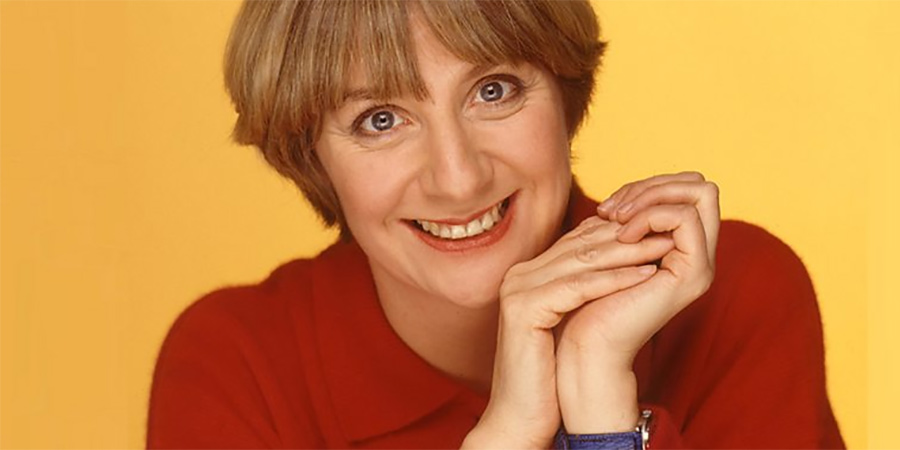 BBC Two is to broadcast Victoria Wood's Secret List, a two-part show featuring some of the comedian's favourite sketches, as detailed in one of her personal notebooks.
The BBC confirms: "In honour of the much loved comedian Victoria Wood and her unparalleled contribution to comedy, Victoria Wood's Secret List, a hand-picked countdown of Victoria's personal favourite moments from her critically acclaimed television shows, will be broadcast on BBC Two later this year."
The two hour-long programmes feature "more than 20 sketches from her vast array of work".
The producers explain: "The sketches - chosen by Victoria herself - were discovered on a list in one of her personal notebooks after her untimely death.
"Both programmes will also feature previously unseen insights into Victoria's life, including clips from her own personal archive. They will also include contributions from a number of well-known faces who will discuss her broad catalogue of award-winning comedy.
"With a career spanning more than 40 years and crossing every possible genre, Victoria has a back catalogue that's bulging with sublime comedy moments, and Victoria Wood's Secret List promises viewers a unique opportunity to see the very best bits of Victoria's work that she loved the most."
Jo Wallace, who commissioned the show, says: "Victoria Wood was without question one of the most brilliantly talented and fantastically funny comedians of our generation. It is an absolute honour to be able to share with viewers her personally selected favourite moments and lots more besides in this very special trip down memory lane."
Lindsay Jex, who is producing the show for Phil McIntyre Television says: "We are thrilled that the BBC have chosen to honour Victoria with this two-part special. Victoria had planned to make a whacking great compilation of her work but sadly, never got around to it. The list of sketches discovered after she died are all classic Victoria Wood comedy gold, and together with previously unseen footage, photos and scripts from her personal archive, these two unique shows will be a huge treat for Victoria's fans."
The series is not the only Victoria Wood tribute in the works. As BCG reported recently, Channel 5 is working on a new documentary about the comedy star.
Wood died in 2016. Other documentaries made about her since have included Funny Women: Victoria Wood, which aired on Channel 5 in 2017 and Our Friend Victoria on BBC One, which broadcast six episodes and a Christmas special the same year. ITV also broadcast Let's Do It: A Tribute To Victoria Wood in 2016.
Let's Do It: The Authorised Biography Of Victoria Wood, written by Jasper Rees, is to be released later this month. Extract
Victoria Wood's Secret List will be broadcast on BBC Two later this year.
---
For updates, click the button below.
Share this page