Jon Richardson's new TV show
Comedy Central orders Channel Hopping With Jon Richardson
Channel Hopping With Jon Richardson is coming to Comedy Central later this year
The six-part series will see Jon Richardson presenting topical TV clips from around the world
The format will also see the stand-up comedian talking to some of those who starred in the clips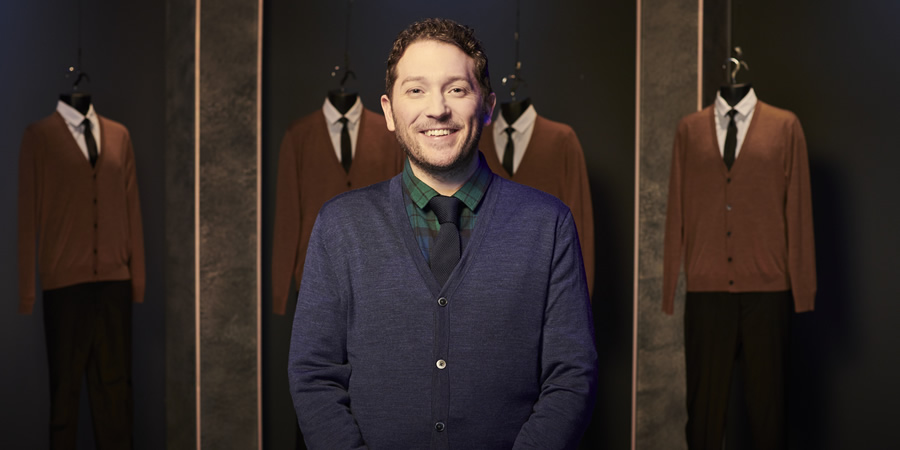 Comedy Central has ordered Channel Hopping With Jon Richardson.
The six-part series will see stand-up Jon Richardson "present a weekly digest of the world's wildest TV".
The channel confirms the topical hour-long episodes will see "Jon give his take on curious headlines from around the world, hilarious clips, terrible soap opera acting and more".
They add: "Jon will also talk to stars from the clips to find out more about their moment in the limelight."
Jon Richardson comments: "I'm really excited to be given the opportunity to showcase some of the most amazing TV shows from around the world alongside some fantastically funny people on Comedy Central. Hosting a show like this is a chance to try and emulate some of the icons of my TV adolescence like Clive James and Chris Tarrant. I can't wait to get started and tell my family that hiding in the loft watching TV all day is essential research."
The series will be produced by Rumpus Media, who have previously worked with Comedy Central on their web series Comedians Solve World Problems. The production company also makes Joe Lycett's Got Your Back for Channel 4.
Richardson, who also stars on 8 Out Of 10 Cats Does Countdown, is due to return to channel Dave soon for a second series of his sitcom Meet The Richardsons.
Comedy Central ordered Channel Hopping With Jon Richardson at the same time as Guessable, a new panel show hosted by Sara Pascoe.
Talking about both shows, Sebastian Cardwell from the network says: "I'm excited to be ramping up the shows that we're commissioning for Comedy Central UK. These new series will bring a big dose of laughter to our expanding UK slate. With strong formats and a number of exceptional comedy talents attached to them, they are the perfect recipe of fun and humour."
Channel Hopping With Jon Richardson will start on Comedy Central later in 2020.
---
For updates, click the buttons below.
Share this page