Sara Pascoe hosts Guessable
Sara Pascoe to host Comedy Central series Guessable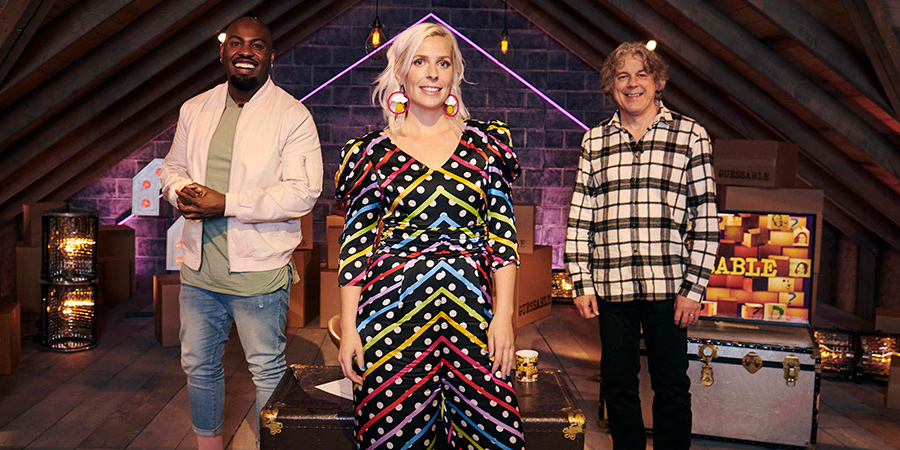 Sara Pascoe will host Guessable, a new format for Comedy Central.
Described as a "play-along panel show", the eight-part series will be "packed with plenty of take-away trivia".
Each hour-long episode see two celebrity teams competing to identify the famous name or object inside a mystery box.
John Kearns will appear as her assistant, with Alan Davies and Darren Harriott as the team captains.
Sara Pascoe says: "Guessable is made up of some very silly guessing games - and it turns out that watching a comedian fail to draw a tea cup or to realise they are toilet paper is very, very funny."
Currently appearing as a regular guest on Frankie Boyle's New World Order, Pascoe will also continue to host Comedians Giving Lectures on top of this new job. The format is due to return to channel Dave for more series, however filming has been delayed. As BCG recently reported she is also working on a new book about murder.
The comic will return to BBC Two shortly with both the travelogue The Last Woman On Earth, in which she investigates the world's most endangered jobs, and her loosely autobiographical sitcom Out Of Her Mind.
Meanwhile, Alan Davies continues to star as a regular panellist on QI. Filming has resumed on the long-running BBC Two panel show's eighteenth series, covering the letter R.
Guessable will begin on Comedy Central on Monday 5th October at 9pm.
Comedy Central has also ordered Channel Hopping With Jon Richardson today. Speaking about both formats, Sebastian Cardwell from the network says: "I'm excited to be ramping up the shows that we're commissioning for Comedy Central UK. These new series will bring a big dose of laughter to our expanding UK slate. With strong formats and a number of exceptional comedy talents attached to them, they are the perfect recipe of fun and humour."
---
For updates, click the buttons below.
Share this page