Emily Atack pilot
Emily Atack to pilot stand-up and sketch show
Emily Atack is to pilot a show involving stand-up and sketches
The format is described as "playing to the two big loves of Emily's life - acting and making people laugh"
The pilot episode will be recorded at The Clapham Grand on Wednesday 11th March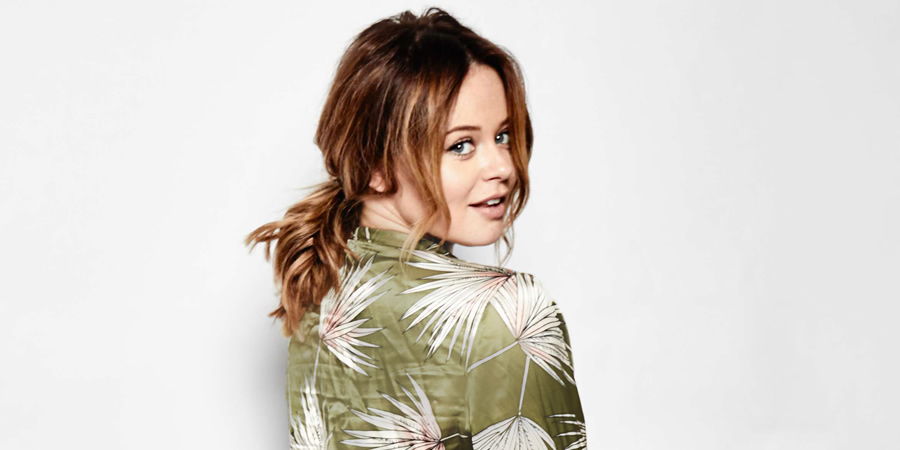 Emily Atack has landed a stand-up and sketch show pilot for ITV2.
The Emily Atack Show will see the actor and celebrity taking to the stage for some observational stand-up comedy, and presenting linked sketches, on the theme of nights out.
Producers of the pilot describe the project as an "exciting new sketch and stand-up comedy show pilot, hosted by actress, comedian and star of I'm A Celebrity... Get Me Out of Here!; Emily Atack".
Talking further about the format, they add: "Playing to the two big loves of Emily's life - acting and making people laugh - and hot on the heels of her sold out 2019 stand-up tour, Talk Thirty To Me, this show sees Emily take to the stage performing stand-up, mixed with sketches, all reflecting on the relatable topic of 'Nights Out'."
Atack's first notable role was playing Charlotte Hinchcliffe in The Inbetweeners. She has since gone on to star in TV comedies such as The Keith Lemon Sketch Show and CBBC comedy drama Almost Never. Her comedy film roles meanwhile include Dad's Army, Ibiza Undead and SongBird.
Capitalising on her success in reality show I'm A Celebrity... Get Me Out of Here! in 2018, in which she placed second, she booked her debut stand-up show and tour, for April 2019. Talk Thirty To Me, which was billed as "a live memoir of anecdotes, impressions and tales of a comedy actor in her twenties", quickly sold out. She has since been the subject of her own series Emily Atack: Adulting on TV channel W.
The Emily Atack Show's stand-up segments will be filmed in front of a live audience at The Clapham Grand on Wednesday 11th March. Free tickets
British Comedy Guide believes the pilot is unlikely to be aired unless a series is commissioned, but further details are likely to be confirmed at a later date.
---
For updates, click the button below.
Share this page