Year Of The Rabbit sitcom
Channel 4 orders Matt Berry sitcom Year Of The Rabbit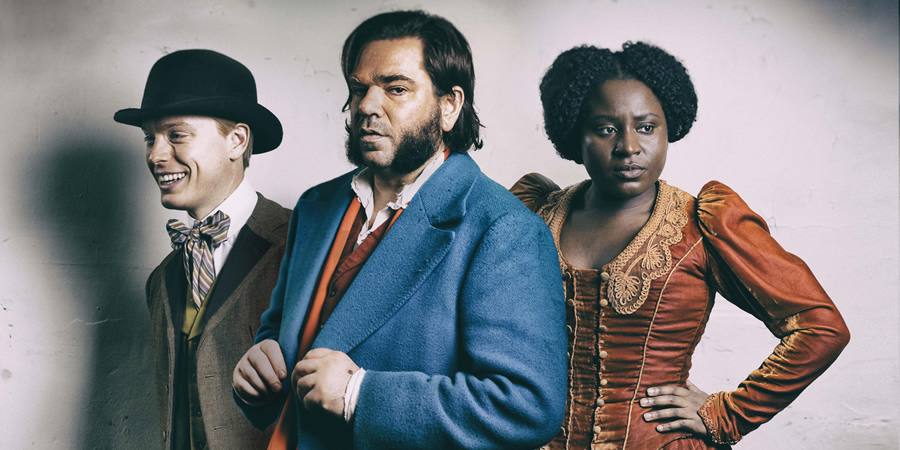 Matt Berry is to star in a new Channel 4 sitcom series.
Year Of The Rabbit is described as "irreverently and profanely inspired by the unhinged chaos of Victorian-era London".
Set at the end of the 1880s, this brand new series follows Detective Inspector Rabbit (Berry), "a hardened booze-hound who's seen it all", and his new, hapless, by-the-books partner, played by Freddie Fox.
While they're investigating a local murder, the lewd but insightful adoptive daughter (Susan Wokoma) of the chief of police joins them, becoming the country's first female officer.
Together, the trio must fight crime while rubbing shoulders with street gangs, crooked politicians, Bulgarian princes, spiritualists, music hall stars and the Elephant Man.
Channel 4 has ordered six episodes from production company Objective Fiction, following on from a non-broadcast pilot. The series, which will also be shown on the American channel IFC, has been written by Andy Riley and Kevin Cecil (Sherlock Gnomes), and will be directed by Ben Taylor (Catastrophe).
Matt Berry has previously starred in the Channel 4 sitcoms Garth Marenghi's Darkplace, The IT Crowd and Toast Of London. He says: "I'm very much looking forward to working with Channel 4 again, and IFC for the first time, as I'm equally looking forward to stepping back in time to fight crime in the same significant year which brought us Van Gogh's Sunflowers, the Elephant Man and of course Jack The Ripper."
Fiona McDermott, Head of Comedy at Channel 4, comments: "Imagine The Sweeney in Victorian England and you're getting close to the heady misguided machismo that runs rife in this series. It's an amazing vehicle for Matt's talents and together with Susan and Freddie and the wealth of talent off-camera, we are thrilled to have it on the channel."
Christine Lubrano from US network IFC says: "Like everyone else in comedy, we have been trying to develop a Victorian era procedural cop show for years so between that and stalking Matt Berry since he was a guest star on Portlandia, we could not be more thrilled to partner with Channel 4 on this brilliantly funny period piece. The concept, the writing and the cast are simply perfect for IFC's 'slightly off' comedy brand."
Year Of The Rabbit is set to begin filming later this year and is expected to air in 2019.
---
For updates, click the button below.
Share this page