Vic & Bob's Big Night Out
BBC orders Vic & Bob's Big Night Out special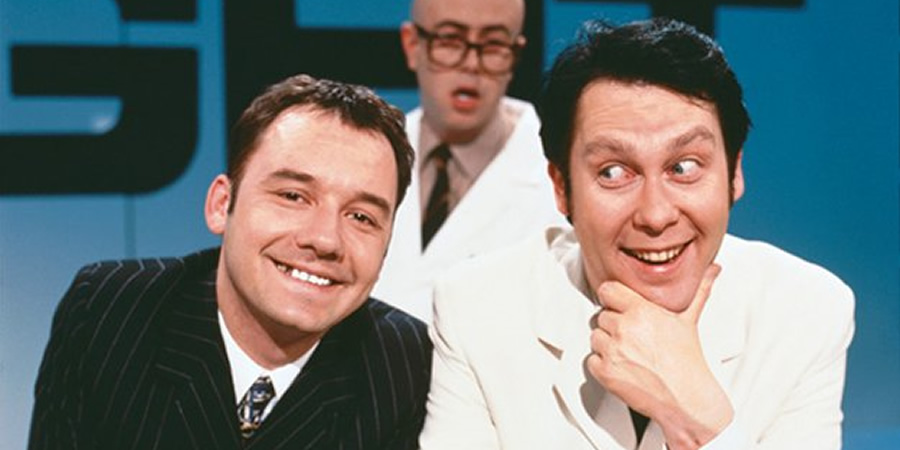 Vic Reeves and Bob Mortimer are bringing their surreal stage show Vic Reeves Big Night Out back to television.
The new one-off BBC Two special, titled Vic & Bob's Big Night Out, will be a reimagining of the original Channel 4 format Vic Reeves Big Night Out. Talking about the format, the BBC explains: "First broadcast in 1990 it was an original, maverick and very silly stage show which transferred to television and introduced the world to the comedy duo, who still have the ability to constantly innovate and surprise."
The new one-off special will introduce new characters as well as reuniting viewers with some old favourites.
Producers say: "There will be sketches shot on location as well as songs, skits and stunts performed in front of a studio audience. There will be some surprise cameo appearances and a very well-known television show will get the Vic & Bob makeover treatment.
"With a healthy helping of their trademark slapstick humour, this half-hour show will celebrate the best of this legendary comic duo, who show no signs of slowing down or growing up.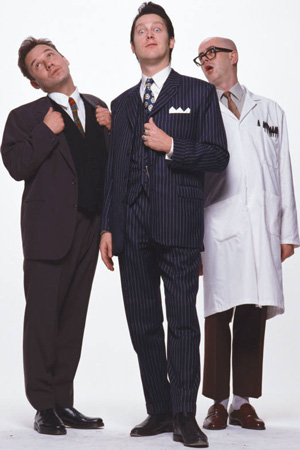 "From Shooting Stars, through Bang Bang, Catterick and House Of Fools, Reeves & Mortimer have entertained generations of comedy fans and they are not about to stop now. Their unique brand of surreal humour and ability to take a wry sideways look at everyday situations has not mellowed with time."
Vic & Bob say: "This is the show we wanted to perform back in the 1980s. Now the time is right. We will be increasing our respective heights in order to perform some of the more intricate and challenging moments."
Shane Allen, who commissioned the show, adds: "In this special, Vic & Bob go back to their live stage show roots to mark three decades as the most pioneering, surreal and unique pairing in British comedy. With a mix of old and new characters, recorded in an intimate setting they give a modern spin on that rich tradition of English eccentricity that stretches back to the music hall, through Spike Milligan and The Pythons, in creating characters that delight or baffle depending on who you are."
Vic Reeves Big Night Out ran for two series and a special on Channel 4 between 1990 and 1991. The comedy duo were joined on screen by backstage man Fred Aylward, who played the dribbling, mute, lab coat-wearing assistant Les. It's not currently clear whether Aylward will return for the new special.
Studio recording details and transmission details for Vic & Bob's Big Night Out will be confirmed in due course.
---
For updates, click the button below.
Share this page