Burnistoun back on TV
Scottish sketch show Burnistoun to return to TV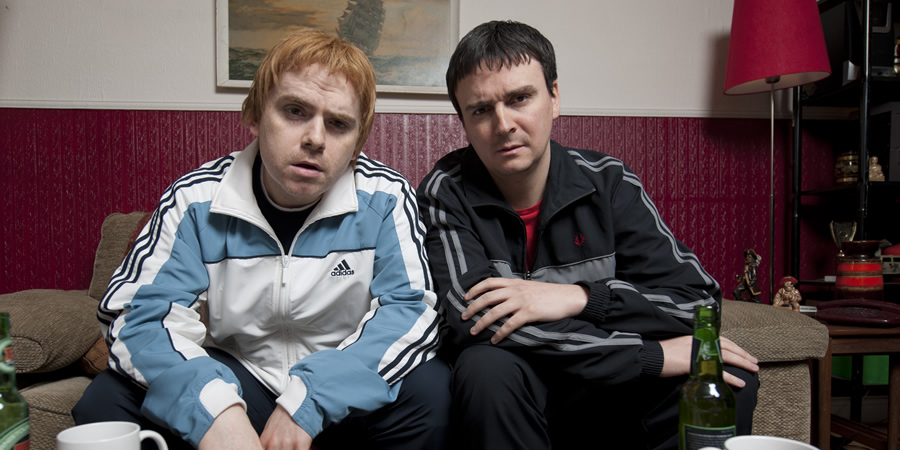 Burnistoun, the BBC Scotland sketch show starring Robert Florence and Iain Connell, is to return to television.
Set in a fictional Scottish town "that somehow seems eerily familiar", the comedy has so far run for three series. The last full series was broadcast in 2012, with the team returning for a summer special in 2015.
The cast have now been brought back together to film more sketches, in what is thought to be a new series to be broadcast on television in 2017. However, this has yet to be officially confirmed.
A short video captioned "Burnistoun Goes To Work" has been posted on BBC Scotland's social media feeds. It shows regular programme collaborators Gerry McLaughlin, Louise Stewart and Kirsty Strain talking to the camera before Robert Florence and Iain Connell, in character, interrupt proceedings.
See tweet
Filming is now under-way on the new sketches, with one set in a club where the DJ is "awful".
Posting on his Twitter feed, Robert Florence confirmed the news.
See tweet
See tweet
The new sketches follow on from Burnistoun Live, in which Florence & Connell resurrected some of their favourite characters in a series of theatre dates, including a run at the Edinburgh Fringe.
News of Burnistoun's return is part of the resurgence of Scottish comedy hits. Yesterday it was revealed that Gregor Fisher looks set to return as classic sitcom character Rab C Nesbitt to perform a run of shows at Glasgow's Hydro arena, while the cast of Still Game - which is now back on television, broadcasting on BBC One after a nine year break - have announced Still Game Live 2.
BBC Scotland has yet to officially announce Burnistoun's return, but further details are expected shortly.
Share this page