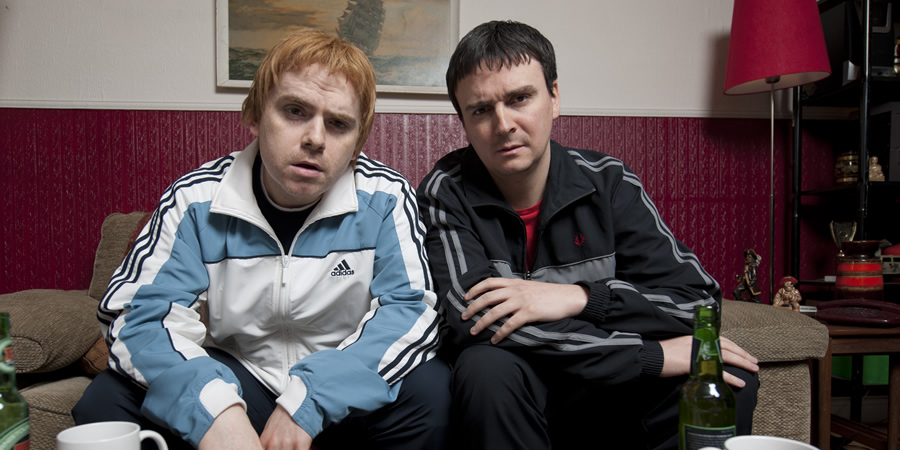 Genre

Sketch Show

Broadcast

Channels

Episodes

Starring

Robert Florence, Iain Connell, Allan Miller, Richard Rankin, Kirsty Strain, Louise Stewart, David Allan, Jim Muir and others

Writers

Director

Producers
Robert Florence and Iain Connell write and perform this sketch show set in a fictional Scottish location that somehow seems eerily familiar. Burnistoun has its own newspaper, furniture store, gym, pub and all-you-can-eat buffet restaurant, radio station and even an ice-cream van.
Characters include Uncle Willie the man who insists on having his own funeral before he dies, wannabe girl-band singer Jackie McGlade who can make any tune sexy except football songs, and John and Terry two pub pals who insist they do not fantasize about each other sexually.
Other Burnistoun characters include disgruntled serial killer The Burnistoun Butcher, and snippy siblings, Paul and Walter, who share high drama inside their ice cream van.