Pepperdine & Scanlan's US show
Getting On stars create new American sitcom This Land Is Ours
Getting On stars Vicki Pepperdine and Joanna Scanlan have written a new sitcom for American television
This Land Is Ours will follow a group of anarchist squatters who take over an abandoned house
The show is one of eight comedy projects the US network IFC is working on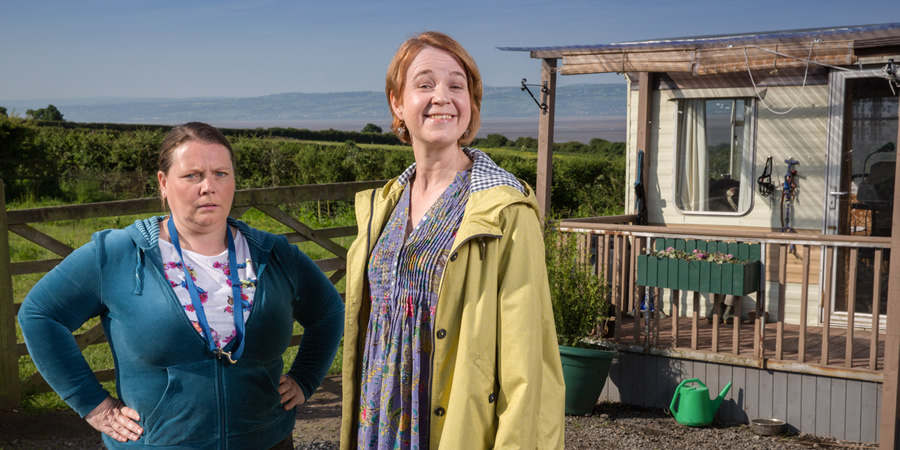 Vicki Pepperdine and Joanna Scanlan, the stars of Getting On and Puppy Love (pictured), have created a new sitcom for American television.
Deadline.com reports that This Land Is Ours will follow a group of anarchist squatters who take over an abandoned house in Harlem.
Pepperdine and Scanlan are developing the show through their own production company, George And George Co, alongside Catastrophe star Sharon Horgan's new production company Merman. The project is for IFC, the television network also behind The Increasingly Poor Decisions Of Todd Margaret, which co-stars Horgan..
IFC describes This Land Is Ours as follows: "Set in present day New York, this series follows a group of anarchist squatters who take over an unoccupied Harlem Row House with every intention to keep it for themselves. They are forced to defend themselves against the fat cat developers who they discover have sold the property for near billions. The bizarre collective of activists, artists and hippies form a strong bond while waging war to bring back the gritty city they love."
This Land Is Ours is one of eight comedy projects IFC is working on to potentially place in its 2017 schedule.
This is Pepperdine and Scanlan's first project together since Puppy Love, the BBC Four sitcom that aired in 2014. The channel didn't renew the comedy, saying at the time: "Puppy Love was a great series but won't be coming back to BBC Four as we look to bring new comedy shows through." However, it was reported in January that the duo are currently re-writing it for American television, with the show now set in Colorado.
As reported on BCG last month, a spin-off from Getting On - the hospital-based sitcom which was created by and starred Pepperdine, Scanlan and Jo Brand - is currently in the works. However, Going Forward will focus around the home life of Brand's character Kim Wilde rather than all three of their characters.
Share this page